Pushing retirement from 65 to 67 years old could help address numerous challenges that Canada is facing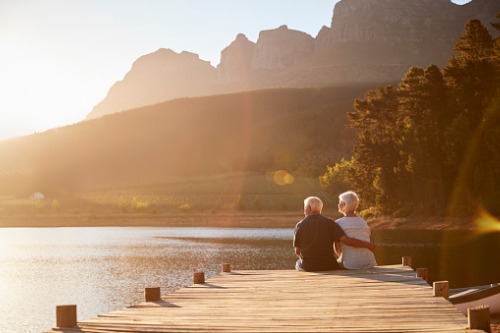 With numerous studies and reports indicating that traditional retirement is becoming harder for Canadians to achieve, the Canadian Institute of Actuaries (CIA) has weighed in with a modest proposition: let people retire later.
In its recently released report titled Retire Later for Greater Benefits, the CIA noted that the life expectancy for Canadians at age 65 has increased. Over the 50-year period ended 2016, the number rose from 13.6 years to 19.9 years for men, and from 16.9 years to 22.5 for women.
"With Canada's population living longer, along with the anticipated shortage of Canadian workers in the coming decades and the erosion of private sector pensions, the Canadian Institute of Actuaries (CIA) believes that it is time for federal, provincial, and territorial governments to refresh their approach to helping Canadians achieve retirement income security," the group said.
Pointing to additional headwinds from low interest rates and mounting costs of retirement, the paper called for policies that support a target retirement age of 67 instead of 65. They also recommended early retirement at 62 as opposed to 60 years old, as well as a maximum deferred retirement age of 75 rather than 70 or 71.
According to the CIA, the new age cut-offs would have increase the utility of CPP/QPP benefits and OAS benefits. The group argued that compared to the current retirement age of 65, retiring at 67 would allow Canadians to receive 16.8% more CPP/QPP benefits and 14.4% more OAS benefits upon leaving the workforce. Pushing the maximum postponed retirement age to 75, it added, would also be beneficial.
"This would increase the current 25 percent [CPP/QPP] benefit to 29 percent, and the new 33.3 percent benefit (under the CPP/QPP expansion to be phased in over 40 years) to 39%," the report said. "Based on the January 2019 level, this would [also] increase the maximum monthly [OAS] benefit from $601 to $688."
With respect to registered pension plans and RRSPs, the CIA said offering later retirement options would provide more flexibility for Canadians to manage their retirement savings. In the end, letting people choose to take their retirement benefits later would let them receive higher lifetime retirement income.
"Canadians are increasingly choosing to work to later ages and it is reasonable to expect a significant portion of workers to work into their 70s," the report added.
It also acknowledged a key concern from the possible impact of government tax revenues that would result from postponing the receipt of income from tax-assisted registered pension plans and RRSP programs. While the impact is not a loss of income but rather a delay in the timing of the tax income, the report said, the total amount may increase or decrease over time based on investment returns on the deferred income as well as possible changes in tax rates over the years of deferral.
"Changes could be phased-in over time, for example, by increasing the target retirement age by three months each year from 2021 to 2029," the CIA said.
Follow WP on Facebook, LinkedIn and Twitter