US and China's tariff beef will result in "serious pain" in terms of price and inflation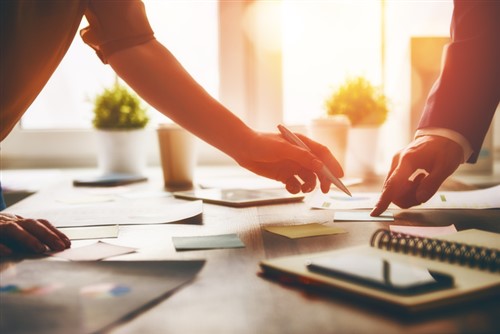 The US-China trade tug of war is the catalyst for money managers to reduce risk in their portfolios.
Among them is Francis Sabourin, of Richardson GMP Limited, who said the tariff arm wrestle is his number one concern right now.
Along with the unpredictability of President Donald Trump's Twitter tirades, he fears people are ignoring the dangers because, on the face of it, the North American economy remains positive.
He said: "I feel like the underlying economy, especially in North America, is very strong, so we tend to forget this Chinese-US tug of war. But actually, every day these companies are announcing that costs will be increasing.
"So down the road, which is not three years from now but three weeks, we'll start to see serious pain in terms of the price and inflation. For me, I've been scaling down risk on my portfolios because it looks like, with both US and China, nobody wants to blink."
Sabourin said his office set about reducing equity in high volatile stocks, including Facebook by a whopping 50% before the end-of-July volatility. He was tempted to increase the weighting once again but, after reflecting on how well they had done previously, he opted to stay pat. A wise move, as it turned out.
Putting more emphasis on private REITs is another tactic the Montreal-based advisor has put into action.
He said: "A public REIT will fluctuate with the stock market but a private REIT won't. So, this helped to reduce the volatility in my portfolios without sacrificing the yield and the growth potential of this particular REIT that we use.
"Obviously, fixed income is the best way to reduce your risk but these days with the interest rates going up in the US and Canada, you have to be very short with your duration and I think the risk isn't worth it.
"On the fixed income side, we play more with pref shares and private debt funds that we use, so this really helps reduce the volatility of our fixed-income portfolio. This has been in place for more than a year already but recently it's been more about reducing our tech position in Facebook and going with more private REITS."
Related stories:
'Regulations will consolidate three tiers of clients'
'Market forces will tackle commission abuses'