SVP says another miss-step from pollsters may result in 600-point upswing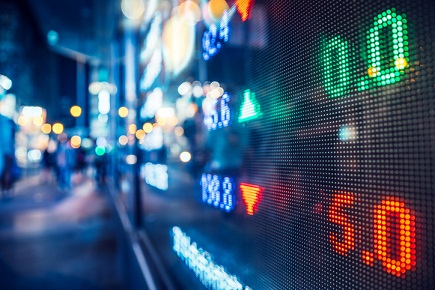 If the Republicans can hold the House, investors could enjoy a market-moving day to remember.
That's the view of David Lafferty, senior vice president and chief market strategist at Natixis Investment, who believes that if the pollsters are wrong again and the Democrats fail to secure their predicted victory in the US mid-term elections, the Dow Jones Industrial Average could be up 600 points.
While the Republicans have a majority of just two seats in the Senate, the Democrats are defending 26 of the 34 up for grabs so a lot of contests need to go blue to flip. Perhaps the most attention will be on Texas, where Beto O'Rourke, who has captured national attention, takes on Republican Ted Cruz in a traditionally red stronghold.
In the House, the Democrats need a net gain of 24 seats in order to win a majority, something they have achieved only twice in the past 50 years. In-person votes are cast on November 6.
The Stock Market is up massively since the Election, but is now taking a little pause - people want to see what happens with the Midterms. If you want your Stocks to go down, I strongly suggest voting Democrat. They like the Venezuela financial model, High Taxes & Open Borders!

— Donald J. Trump (@realDonaldTrump) October 30, 2018
Lafferty said the mid-terms' potential for impact is based on the market pricing in what the pollsters have been telling everyone: that the Republicans will keep the Senate but the Democrats will recapture the House.
It can't happen, can it? But as Lafferty pointed out, it wouldn't be the first time pundits have been left with egg on their face.
He said: "If the Democrats take back the House, you are going to see less fiscal impetus in the following year, so maybe growth zones slow down a little bit but I don't think it's going to rock the market.
"The thing that would rock the markets to the upside would be if the pollsters are wrong and somehow the Republicans, through the magic of Trump, the messaging and magic of the great communicator, keep the House.
"The pollsters have been wrong before: Brexit, the Italian election, the US election, the Austrian election … it's been rough. The pollsters have consistently underestimated the populist anti-establishment sentiment that's out there."
Lafferty does caution that any 600-point gain would not be permanent and could even get frittered away in a week as the relentless news cycle takes over and there's another tariff threat, a terrorist attack or the price of oil goes up by $5 a barrel, for example.
He said: "The election will get dissipated very quickly but it's market moving if the pollsters are wrong and the House stays in GOP hands."
He added: "This is one where you have to think about what the markets are pricing in and I think what they are pricing in is what all the pollsters are telling them – and that's the Democrats will take the House and the Republicans will keep the Senate."