The Guaranteed Income Supplement (GIS) is only given out to seniors who can confirm that their annual income falls below a certain threshold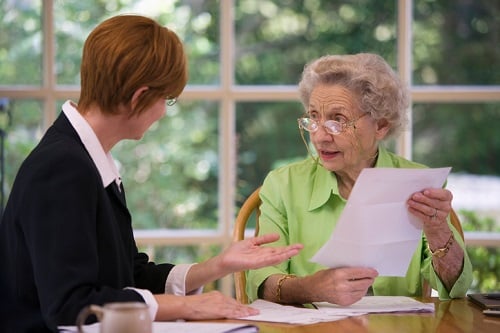 When it comes to official matters like filing taxes with the Canada Revenue Agency (CRA), it's a good idea to submit requirements early. That's because, as thousands of seniors found out last year, sometimes being on time is as good as being late.
"More than 18,000 low-income seniors across the country had monthly benefit payments suspended last year when the Canada Revenue Agency didn't process their tax returns on time," reported CBC News.
Three of the four Atlantic provinces — Newfoundland and Labrador, Nova Scotia, and New Brunswick — accounted for almost 6,300 of the cases.
The benefit in question, the Guaranteed Income Supplement (GIS), is only given out to seniors who can confirm that their annual income falls below a certain threshold. Usually, this involves the filing of their tax returns, which must be done by the end of April.
"For the payments to keep flowing, CRA has to assess those returns by the last few days of June, and forward the information to Employment and Skills Development Canada, which sends out the cheques" CBC News said.
Last year, the process worked as usual for the majority of the two million seniors entitled to the benefit. But according to government briefing notes obtained by CBC News, ESDC started getting calls from seniors who had their GIS suspended despite submitting the required tax returns on time.
An inquiry by federal officials identified several factors behind the issue:
Some pre-printed envelopes for paper returns had to be reprinted and redistributed to reflect new processing centres, causing "delays between five and 10 days";
There was a "higher-than-normal influx of returns" right at the tax filing deadline; and
Reminders that ESDC had sent to seniors "may not have generated the necessary actions by the GIS recipients in time."
Nearly all the cases of benefit suspensions involved paper returns, so CRA officials said they would make sure all pre-printed envelopes would be sent out with the correct address in the future. The briefing notes also suggested an expected increase in processing speed because of the economies of scale from larger centres.
Meetings have also been planned between CRA and ESDC officials to iron out details so "disruptions" can be reduced.
The CRA has put in place significant measures to ensure that GIS recipients who file on time get their benefits without interruption," the agency said in a statement. Those include automatic GIS enrolment for newly eligible individuals, a tracking process that would help prioritize GIS-eligible files during peak filing season, and cross-referencing with an ESDC-provided list of GIS-eligible clients to double-check if their tax return has been assessed.
Related stories: