Markets continue to swing following last week's Brexit outcome. How will investor panic impact the economy?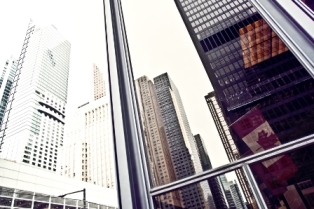 Markets have been in a tizzy since the U.K. opted to exit the European Union in the early hours of June 24, with the pound plunging to a low not seen since 1984. The Canadian loonie also fell a full cent.
Investors scrambled for safe haven options following the announcement, driving 10-year Canadian sovereign yields to 1.128%.
"The first round effect is very much a flight to safety," Peter Frank, global head of Group of 10 and FX strategy at Banco Bilbao Vizcaya Argentaria SA, said in an interview with
Bloomberg News
. "There's been kind of a parallel shift away from commodity and high-beta currencies into the safe havens."
Market swings due to panicked investors is nothing new – but it remains to be seen whether ill effects will be short-lived in this instance, says Pedro Antunes, executive director of Economic Outlook and Analysis, and deputy chief economist at the Conference Board of Canada.
"I'm hopeful – I think again it goes back to the influence these market jitters have on the real economy, and how long this lasts. It's difficult to know right now," he said in an interview with
Wealth Professional
.
"I think the pound will be devalued for a while now until some of this clears up. Perhaps it will gain some strength in the coming days and weeks, but I think it's going to take a hit."
He adds that a shrinkage of capital inflows into the UK will undoubtedly lead to inflationary pressure, with long-term adverse impacts to the UK economy.
"Hopefully, we see markets trying to regain some stability in the months to come," he says.
Investor response follows weeks of market uncertainly alongside referendum poll results.
The scope of the Canadian impact remains to be seen; the U.K. was Canada's fifth-largest trading partner last year, accounting for about $21.2 billion in total trade, according to data compiled by Bloomberg. This compared with more than $540 billion in cross-border commerce with the U.S., Canada's largest partner by far.
Related Links:
Brexit fallout shock: Investors to lose 'a lot of money'
Brexit, Trump symptoms of same economic problem