Canadians feel that they haven't been properly equipped to avoid or handle issues with debt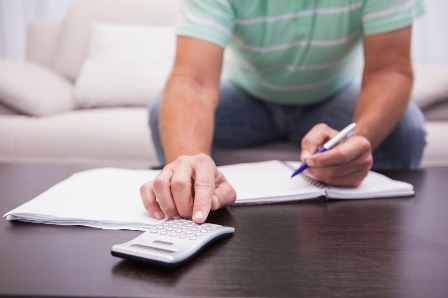 A new study from MNP LTD finds that Canadians aren't confident in their knowledge and ability to deal with financial decisions, especially when it comes to coping with unexpected life-changing events.
Among approximately 2,000 Canadians polled by Ipsos on behalf of MNP LTD, only 16% strongly agreed that they personally had strong financial literacy skills. Meanwhile, 39% admitted to having poor skills. And when asked to assess the financial skills of Canadians in general, only 33% agreed that their fellow neighbours had strong skills in that area.
Overall, 85% thought that Canada is lacking in financial literacy, and 87% thought that lack of knowledge is a factor in the country's consumer debt problem. The vast majority regretted not being able to lay a strong educational foundation: 94% agreed that Canada's schools have to do better at teaching financial literacy skills, and 85% wished they personally had the chance to learn more about finance and the economy.
"Without basic financial literacy skills, individuals are more easily lured into debt: using credit cards, extending lines of credit and taking out high interest predatory loans, without fully understanding the costs of paying back those debts," noted Grant Bazian, president at MNP LTD.
Given the threat rising rates pose to borrowers, many Canadians are concerned about their ability to handle unanticipated events. A minority of respondents expressed confidence that they wouldn't take on more debt if they faced a divorce or other change in relationship status (32%), unexpected auto repairs or purchase (33%), a forced three-month absence from work due to illness (31%), loss of employment or wage cut (29%), the demise of a family member (30%), or paying for someone's education (27%).
The poll found that aside from being more likely to worry about their financial future and their ability to pay their debts, those who self-reported a lack of financial literacy skills were also less likely to think they could cope financially with unexpected life-altering events. These include:
Loss of employment (45% of those with poor financial literacy disagreed that they'd be able to cope, compared to 24% of those with strong financial literacy);
Unexpected auto repairs or purchase (35% with poor skills, vs. 17% with strong skills);
Death of an immediate family member (42% vs. 22%)
Being unable to work for three months because of an illness (42% vs. 21%);
A change in relationship status, including divorce (34% vs. 19%); and
Paying for one's own or someone else's education (50% vs. 26%)
"It is usually a sudden unexpected life event that causes individuals to become insolvent; a job loss, divorce, the loss of a loved one," Bazian said. "Those who are severely in debt and lack financial knowhow are far more vulnerable."