Investment giant says financial performance will "only be as sustainable as the world we invest in"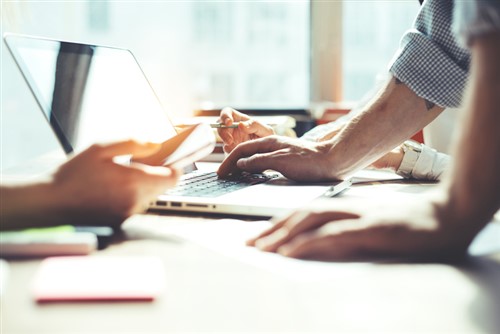 La Caisse says that it has focused on several initiatives that help to reduce impact on the environment as part of its commitment to socially responsible investing.
Its Stewardship Investing Report sets out how la Caisse's activities as an investor have led to action among the organizations it invested in during 2018.
"In 2018, we acted on several fronts to meet our objectives, because we understand that our financial performance will only be as sustainable as the world we invest in," stated Michael Sabia, President and Chief Executive Officer of la Caisse.
Climate change was a key target and la Caisse says it exceeded it with the addition of $10 billion in low-carbon assets in 2018, prompting it to raise the target for next year.
"Now we are aiming to have $32 billion of low-carbon assets in our portfolio in 2020," added Sabia. "Additionally, we reduced the carbon intensity of our portfolio by 10%. In both cases, the progress is solid, underscoring our goal to make a constructive and concrete contribution to the fight against climate change."
Other highlights
In addition to climate change, there were several other ESG initiatives in 2018, with la Caisse utilizing its leadership position to influence both the companies it invests in and its own partners and peers.
These included:
Investor Leadership Network (ILN): La Caisse took a leadership role in creating a global coalition of institutional investors representing over $6 trillion in assets under management. In the context of the G7, the ILN launched three major initiatives on stewardship investing in 2018 to produce concrete results in 2019. These initiatives cover the areas of diversity, infrastructure and climate change reporting.
Governance: In 2018, la Caisse continued to exercise constructive influence in the public companies in which it is a shareholder by voting and directly engaging with many of them. It addressed various topics, including executive compensation, women on the Board of Directors and assessing climate change risk.
Women in business: La Caisse continued to work on this issue, notably with the launch in Québec of Cheffes de fileand continuing the Devenir entrepreneure campaign, two initiatives to strengthen and support women in business and as entrepreneurs.
International taxation: The report details la Caisse's actions as an investor and shareholder to promote transparent and responsible tax practices, as well as its commitments in the fight against tax evasion. In 2018, these actions included the creation of a coalition of international peers and the implementation of a tool to assess tax practices.
Philanthropy: The report provides an overview of la Caisse's philanthropic activities as well as its employees' volunteering activities. In 2018, a new area of philanthropic activity to address climate change was added in collaboration with select partners.
From commitment to action: @laCPDQ publishes its 2018 Stewardship Investing Report https://t.co/Ng2mZu11dQ pic.twitter.com/SnbgIcMFQM

— CDPQ (@LaCDPQ) March 28, 2019