Market analyst highlights three-week hotspot of opportunity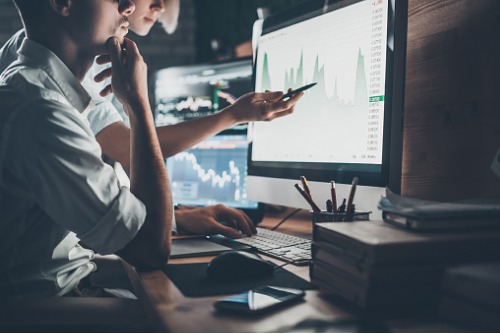 The weekend's heatwave is set to get pulses racing – and investors can raise the temperature further with the Summer Sizzler Strategy.
Horizons ETFs research analyst Brooke Thackray coined the phrase after his research highlighted a window of opportunity in the middle of the typically unfavourable six-month market period from May 6 to October 27.
His report explains how the first 18 days in July from 1990 to 2017 has produced a geometric average gain of 0.91%, an annualized gain of 20.2%, compared to the geometric average loss of 0.2% for that six-month spell.
To further emphasise this short-term hot-spot, the S&P 500 has produced an annual geometric average gain of 7.7%, significantly less than when held up alongside the Sizzler.
While not guaranteed - it's been positive 66% of the time from 1950 to 2017 - Thackray said this behavioural market phenomenon is a potential boon for investors ahead of August and September, typically the worst performing months on the calendar.
He said: "Investors can look to take advantage of this either for a trade or to take advantage of selling positions if there's a rally later on in the earnings season.
He added: "So for approximately the first 18 calendar days, investors want to be in the market before the earnings get into full swing. They are looking for a catalyst for the market to move up.
"Obviously, one tweet can change the market so there are other influences on the market. But in general and it doesn't work every year, this tends to be a good time for the stock market as we come into the full swing of earnings."
Thackray believes it's something both short-term and long-term investors can benefit from. For the former, he said people can bump up their beta and risk level to increase exposure, reducing this at the end of the 18-day period or even before by putting stops in place.
For longer-term investors, he added that if you are concerned about the market and the potential for a recession, it may be an opportunity to sell into the rally and reduce equities.
So what does his gut instincts tell him about the next three weeks and the 2018 Summer Sizzler?
He said: "It's possible we may see a rocky start here because of all the trade tensions. It's difficult to say how much of that has been discounted into the market so far with all the rhetoric. We could see it back off all of a sudden."
He added: "We might see a bit of volatility but outside of that, the market is driven by economics and earnings so initially we may see a little bit of emphasis on the economics of the trade situation. But as we move past [China tariff date] July 6, then investors are going to start focusing on the positive earnings. According to Thomson Reuters, we are looking at growth year over year and that tends to help investors be positive about the market."