Having lost her mom at just 16, Jackie Porter told WP her life journey has been a 'gift and a curse'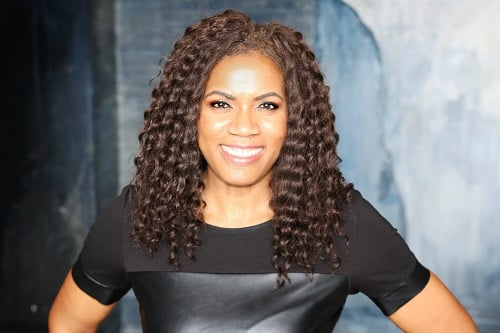 When Jackie Porter lost her mom at just 16, she was suddenly alone. She has been left enriched, however, by lessons about the importance of financial independence and of having her own money.
From the depths of grief, Porter, a senior financial advisor at Carte Wealth Management, has gone on to win industry awards, become a published author and respected speaker, and establish a seven-figure net worth.
Her success is rooted in humble beginnings, having worked multiple jobs to get through high school and university, and Porter will draw on these themes when she speaks at the Women in Wealth Management event in Toronto on November 26.
She told WP her life journey has been both a gift and a curse. Raised by a single mom, the can-do spirit she passed on ensured that the pain of such loss did not bury her.
She said: "My mother was somebody who always instilled in me never to rely on a man, or anybody, and to always have your own money. At 13, I was looking for a job because I was asking her for stuff that she kept reminding me we couldn't afford. She was helping me find a job as well and, because she always had a bunch of entrepreneurial things going on, and because child labour laws were what they were, she could always just draft me!
"All of those lessons prepared me for being on my own so suddenly. Truthfully, that was probably the only reason I survived after her death because I got really good at enlisting people to help me. I learned to become very vulnerable with people who can help me really quickly - it was a survival thing."
Porter also learnt fast to live minimally and be fiscally responsible. It became a way of life. As an advisor, her empathy is naturally directed towards women and their struggle for financial confidence and independence. But it took a chance meeting with a financial planner after taking a severance package from her first job for Porter to grasp her true calling.
She said: "I didn't even know [financial planning] was a job! It was something that completely resonated with me; it was a woman talking to me about money, which was amazing and rare at the time.
"She was telling me that I could actually have money work for me, which sounded revolutionary to someone like myself, who had worked so hard for money my entire life. That was what really got me into the industry for myself. I wanted to learn about the principles of wealth creation and wanted to have financial security because it was always something I had to struggle with."
Porter, who co-authored Single by Choice or Chance, the smart woman's guide to living longer better, quickly absorbed the rules behind building wealth, and her career – and bank balance – soared. She continues to share her story with other women about how she climbed her way up from nothing, learning the value of passive streams of income and figuring out what you truly value in life. Sometimes, she said, community is more important than money.
"I learnt that lesson really early. I deal a lot with legal and healthcare professionals and I'm always having these kinds of conversations because the legal professional is notorious for spending money that hasn't come in yet.
"Don't try to keep up with the Joneses. That's not what's that important. What's really important is the peace of mind that comes with having money for the future and having that financial stability for the long term."
Far from patronizing, though, Porter's self-proclaimed ambition is to be the Marie Kondo of her industry. Not only does she want to be the "friendly face of finance" but she wants to be a feminine voice as well.
With statistics revealing women feel less confident about retirement and about making decisions around money, there is work to be done. Porter believes this is often down to simply not being engaged by the industry, whether that's by an advisor focusing more on the male spouse or even the language being very masculine.
The big lesson for Porter, as she learnt to cope without her mom and then as she built her personal wealth, was to stand up for herself. This was brought home when a bank invited her in to discuss the small inheritance her mom had left behind. Suddenly disinterested by the teenager across the table, the conversation never got going and Porter found herself too intimidated to intervene. The result was she let that money languish in the account for years.
She explained: "If you don't try to advocate with your financial professionals, sometimes even with your loved ones, it can go really wrong. This means speaking up for yourself and, if you don't understand, saying so. You deserve to know what's happening with your money, so if you leave a meeting and you feel bad about it, they are probably not the right person for you."
For more details on the events, click here, and to book your supersaver ticket, which is available for a limited time only, click here.