An online survey shows the steps that advisors must take in order to survive and thrive in the near future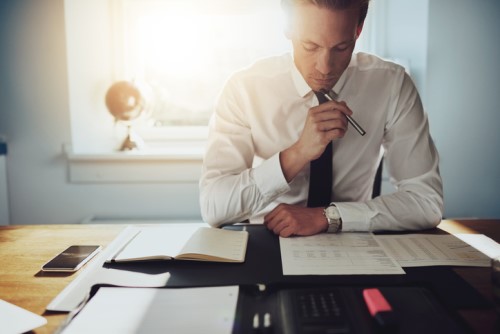 Financial advisors have a lot of adjusting to do if they want their practice to survive and grow in the next few years, according to a study from the Financial Planning Association (FPA) and wealth-management services provider SEI.
The study draws from an online survey of 436 financial planners conducted by the two groups in August. As reported by CNBC, the results reveal some of the current practices adopted by advisors, as well as potential gaps they must fill in the next five to 10 years.
One major conclusion from the research is that financial advisors should find ways to provide increasingly tailored services. As the e-retail industry allows consumers to filter and search for products based on shape, color, size, and manufacturer, those expectations are starting to permeate into other spaces — including financial advice.
"The consumer is being trained to look for choice, to get personalization," said John Anderson, managing director of practice management solutions at SEI. "I haven't seen our industry start to evolve in that direction yet."
Financial advisors were also asked to name their ideal client groups, which included:
Small-business (identified by 39% of respondents);
People in transition (19%); and
Professionals such as doctors or lawyers (11%)
Millennials fell to the bottom of the list, suggesting a focus on higher-asset clients at the expense of those who may still be in the early wealth accumulation phase. But advisors who ignore Generation Y today are likely overlooking their future potential for business.
"Millennials actually are a very large and growing demographic within our society and they have money," said Evelyn Zohlen, CFP and president of the FPA.
While boomers and seniors currently account for a larger portion of Canada's population and wealth, the willingness to court smaller clients is also critical for those who are looking to build a practice that will still be viable after the inevitable passing of the baton. The survey found that 48% of advisors were willing to work with any client who meets their minimum account size requirements.
But in order for a practice to be sustainable long-term, Anderson noted, they must take client segmentation further than groupings based on assets or income. They must also be sensitive to age, gender, and other characteristics that would affect and reflect clients' needs and interests.
The majority of respondents also acknowledged the importance of technology, with 54% saying it helps them connect with clients better. But when asked how those technologies are integrated into their practice, the same participants struggled to provide specific examples.
"For financial planners to maintain our competitive edge, we have to do for ourselves what we do for our clients," Zohlen said. "We must plan."