Referrals are the top source for new custom but report reveals where the wealthiest clients come from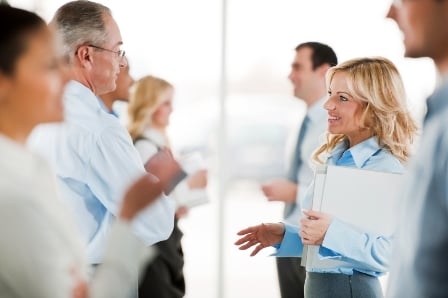 Where do financial advisors get the bulk of their clients?

If your answer is "referrals" then you're on the money – a new report by Invesco Consulting, cited by Forbes, has revealed that 85 per cent of advisors land the majority of their clients thanks to referrals from satisfied existing customers.

However, what you may not have known is that there is a so-called "centre of influence" for where the wealthiest clients come from.

According to the same report, it is close advisors to the wealthy – including the likes of accountants and lawyers – that bring in the biggest accounts for financial advisors.

The publication states that more than one in 10 financial advisors look to "centres of influence" for the majority of their new customers – whereas referrals from other people that the financial advisor knows rarely bring in new clients. The survey also revealed that around 75 per cent of advisors find their biggest clients from the centres of influence.

However, the market is proving difficult to crack. Brett Van Bortel, one of the directors at Invesco, told the publication that whereas 85 per cent of advisors are trying to develop relationships with these important people, only one in five believe their efforts are working. Van Bortel believes that advisors have a lack of understanding about these professionals and they need to develop in-depth knowledge of their concerns and opportunities.