Advisor takes combat lessons into trading and investment business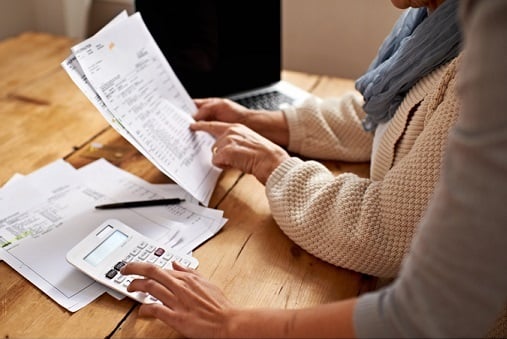 Many advisors often feel ambushed by the stock market or under-fire from tax changes – but Brian D'Costa is better prepared than most.
A founding partner of Algonquin Capital, he was trained to deal with combat situations during a seven-year career in the Canadian Armed Forces in which he was made Captain and served in Iraq on a peacekeeping mission at the end of the Iran-Iraq war in 1988.
He said the changes to the small business tax rate on passive investment income, which was announced in last month's budget, may actually see his company win a critical battle.
He believes the Algonquin Debt Strategies Fund LP is perfectly equipped to deal with the rules change, which gradually eliminates the amount eligible for the small business tax rate after passive income rises above $50,000.
He said: "The fund actually generates business income. Even though we call it an investment fund, it's actually a limited partnership which fits into the business of trading. The return is characterised as business income because the fund has very high turnover – we couldn't get traditional investment treatment.
"So we think the return from our fund does not dig in to [corporate investors'] over-$50,000 small business deduction or impact that limit."
He added: "It's a bit of luck because with the original fund launch we thought it would be capital gains and then an accounting firm said you guys trade way too much, so you're unlikely to get that treatment. We weren't happy then because the business income treatment is more prohibitive, worse than capital gains treatment, so now it's just a by-product of tax changes where our fund could be of interest to corporate investors."
D'Costa's calmness amid fast-changing scenarios is something that was honed in the army and then when he subsequently sought his adrenalin buzz on the trading floor. He believes his two careers have surprising similarities.
"I spent most of my career as a trader," said D'Costa, who managed trading teams for TD Securities and went to become global head of fixed income and rates for CIBC.
"Trading is all about making decisions without a lot of information; make a decision, react and adjust. What is really fascinating about being an army officer is we were always trained to make decisions very quickly in confusing situations, especially combat.
"Combat would be a very confusing, frightening situation, so we used to train all the time in simulations. Trading was actually a way to capture that adrenaline rush because you don't know – you're putting money to work and you have to decide very quickly in chaos."
Related stories;