World Wealth Report says returns among the asset rich are up but only half are happy with advisor relationship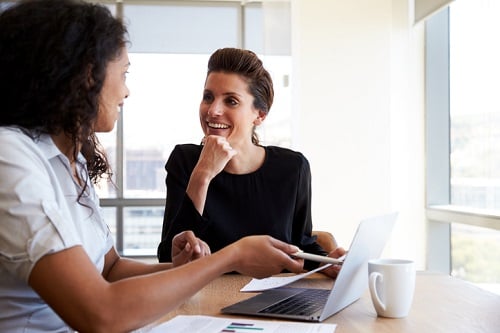 Wealth managers delivered high-net-worth individuals impressive returns last year but the asset rich were still not satisfied, according to Capgemini's World Wealth Report 2018.
The study showed that global high-net-worth wealth surpassed US$70 trillion for the first time – its sixth consecutive year of gains – but in 2018 only 55% said they connected well at a personal level with their money managers.
Zach Davidson, investment advisor, portfolio manager at National Bank Financial, said that establishing these relationships with higher-end clients takes time and that managing expectations is vital.
He said: "Having that investment plan, educating the clients … that's a huge part of our role. Trying to have them focus on the long-term picture sounds a bit clichéd but it's true.
"You can't just focus quarter to quarter but just try to focus on the important things; there is always going to be volatile markets, good markets and there will be bad markets."
Davidson added that building a connection with a high-net-worth client ultimately comes down to the communication process.
He said: "If clients understand and are comfortable with our investment processes and how we build that over time, that relationship grows and gets stronger."
One of the report's architects, Anirban Bose, head of Capgemini's Financial Services Global Strategic Business Unit, said in a statement that its findings represented an opportunity for wealth managers to strengthen their relationships with this type of client, recommending a more innovative digital client experience.
Davidson said that fitting the portfolio to individual needs and avoiding costly mistakes will develop a deeper level of trust.
He said: "Returns are important but it's not the determining factor. It depends on a client's asset allocation and if they are more conservative or balanced. The goal isn't to try to get big returns but trying to get a portfolio that fits their asset allocation.
"The relationship is not just market-based, it's providing the full service: advisor, financial plan, potentially insurance, and managing the expectations and emotions. That helps us develop that relationship and ensures we don't get caught up in the emotion of the markets.
"We have to try to pass that along to the clients to keep them focused on their plan and manage risk. That's a big part as well. The client's risk is subjective and for clients or investors, they can make big mistakes at the wrong time and that's what we're trying to avoid and that's what we get paid for – to avoid those mistakes. And that will just help cement the relationship with a client."