The pandemic crisis was the perfect proving ground for firm's robust technology and commitment to partnership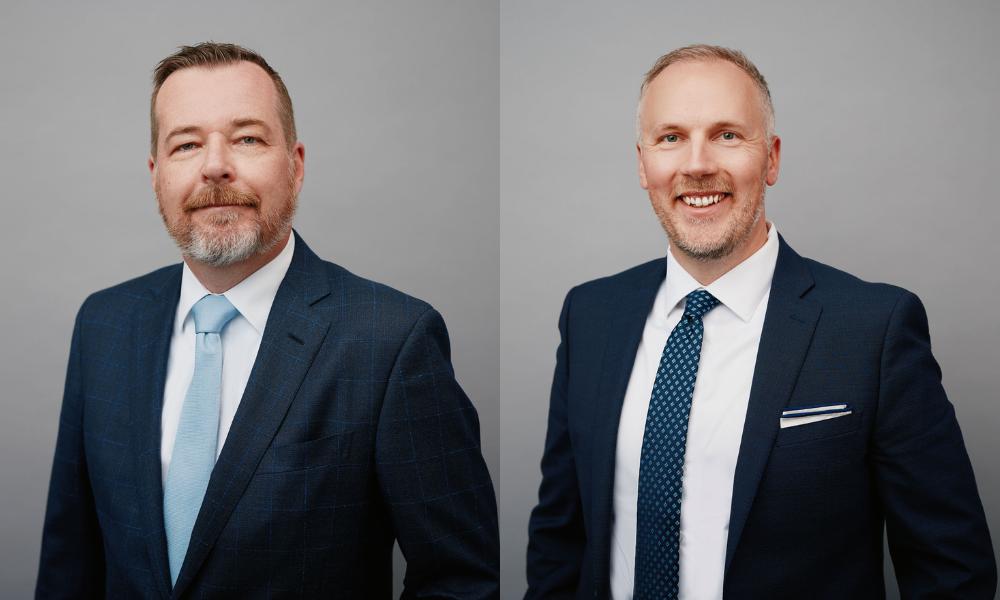 This article was produced in partnership with Infinite Investment Systems.
As public health restrictions and lockdowns took hold at the start of the COVID-19 pandemic, it seemed as if the whole world – the wealth industry included – was suddenly frozen. That was a time Mike Zegers remembers all too well.
"During the first few months into the pandemic, you could almost hear the industry collectively say 'What do we do?'" recalls Zegers, vice president, Strategy & Business Development at Infinite Investment Systems.
With in-person operations halted at an unprecedented scale, the pressure was on for wealth firms to continue serving clients with effective technology solutions. A combination of market demand, internal stresses, and operational strains tested firms' digital capabilities to a scale they'd never experienced before.
"Ultimately, it gave firms a chance to step back and analyze what infrastructure they had in place," Zegers says.
For the ones that weren't working with a rigorous and robust system, it was a rude awakening. The need for best-in-class, solid technology solutions became all too clear, and Infinite Investment Systems saw an unprecedented surge in conversations about Harmony, its mainstay software solution.
"Harmony is a foundational part of our clients' business," Zegers says. "The platform itself is a key piece of the technology stack."
Harmony is a genuinely home-grown and home-known comprehensive portfolio management system. Launched in 2004, it was developed to provide firms with a solution that offers both an expansive toolkit of capabilities as well as unmatched depth within each module. In the years since the harsh glare of the pandemic underscored those benefits, Infinite saw record years of growth for Harmony.
"Applications like our Client Portal and our integration with DocuSign for e-signature and data capture have taken off," Zegers adds.
Beyond showcasing the Harmony platform's capabilities, the COVID-19 crisis was also an opportunity for Infinite to demonstrate one of its key values as a business. Beyond just being a tech vendor, the company is committed to working hand-in-hand with each of its client firms, offering best-in-class support to understand and address their unique needs.
"Our platform is foundational, but our team's ability to work directly with our clients and get them through the initial stages of the pandemic led to many satisfied clients," says Paul Gambell, EVP, Business Strategy at Infinite Investment Systems.
More than 85 firms from coast to coast have chosen to implement Harmony within their businesses, and that number is growing by the year. While it has become one of the most widely used portfolio management systems in the independent space, no two implementations are the same.
With an ethos of providing boutique support, Infinite's experienced team performs each setup according to the client's needs. New enhancements and features, all built in-house, are also added regularly, making Harmony a true living platform.
Over its nearly two-decade history, Infinite has also kept pace with the wealth space by expanding its broader tech stack. After adding the Harmony Client Portal, the Melody CRM, and the Conductor Advisory Dashboard, the company is taking on the growing challenge of data integration with the introduction of its Data Platform.
As an independent and autonomous technology firm, Infinite maintains an agnostic stance with respect to its clients' data sources. Even while interfacing with hundreds of custodians, data vendors, and partners, the company provides an independent book of record for its clients, effectively supporting their information requirements as a 'source of truth' while giving them complete control of their data.
The company's two decades in business has also given it a deep familiarity with legacy book of record systems and data sources that may be cumbersome to use compared to today's solutions.
"Financial institutions are hampered by these legacy systems and our ability to ensure that data can be used for contemporary applications – like we have done with Harmony – has made the Data Platform a key part of what we now offer," says Hossein Riazi, VP Technology at Infinite Investment Systems.
"Our decades in the business have confirmed what we've known from the start: the wealth industry is an ever-changing space, and the need for technology is always there," Gambell says. "We've been there for every step of our Canadian clients' digital journey, and we'll be with them for the long haul – that's what partnership is all about."