After key acquisitions, firm has leveraged its scale and innovation to become one of the largest ETF providers in the country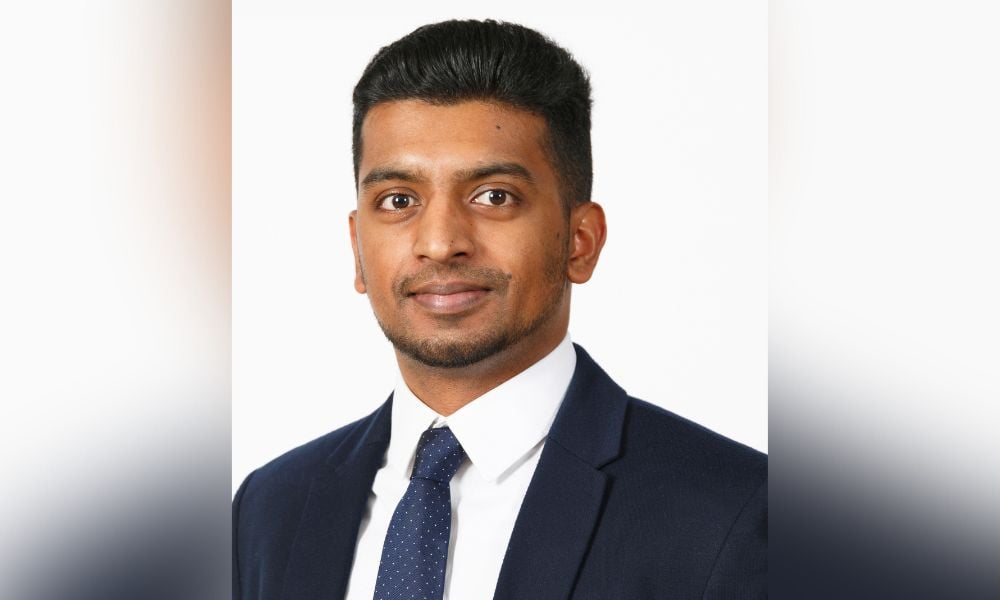 This article was produced in partnership with CI Global Asset Management.
CI Financial Corp. has been gaining attention for its aggressive acquisition strategy. The Toronto-based wealth and asset management firm has bought more than two dozen registered investment advisor firms in the U.S., covering markets from New York to Dallas and Seattle and accumulating US$115 billion in assets.
Growing the business globally has been a key strategic pillar for CEO Kurt MacAlpine since he was appointed in 2019. However, other changes at the company may not have made headlines but have been just as important. These include significant advancements in product development, particularly in the ETF space.
In addition to globalizing the company and expanding wealth management, MacAlpine introduced a third strategic priority of modernizing CI's asset management business. In 2020, its main investment division was rebranded from CI Investments to CI Global Asset Management, and it began integrating its in-house boutique investment teams into one team under one name. The boutique brand names were also phased out in favour of the CI brand. CI also hired Marc-André Lewis as its first Head of Investments to lead the integration and development of CI's global investment platform.
Modernizing the asset management business also included introducing a range of innovative products designed to meet the interests and needs of investors in a challenging market, with ETFs being a central part of this strategy. CI entered the ETF business in 2015 with the acquisition of First Asset Capital Corp. CI, founded in 1965 and still fiercely independent, wanted to diversify its business and extend its investment capabilities into a new distribution channel. Suddenly, with First Asset, CI had history in the ETF business and a diverse and proven ETF lineup.
"This provided CI with a legitimate footprint in the ETF space and broadened out our investment strategies," said Nirujan Kanagasingam, Vice-President, Head of ETF Strategy for CI Global Asset Management.
While First Asset had built its business by being a leader in the non-traditional passive ETF space, focusing on factor-based and covered call ETFs, for example, CI has been able to leverage its scale, active management capabilities, and sub-advisor relationships to grow the lineup and its AUM. CI also made a second acquisition, adding WisdomTree's Canadian ETF business in 2020.
At the time of the First Asset acquisition, its ETF AUM was just under $2 billion, with about 2% market share. Fast forward to today and CI has nearly $13.5 billion in ETF AUM – making it the fifth-largest ETF provider in Canada. Its ETF shelf has more than 100 solutions featuring the full gamut of strategies.
Kanagasingam said: "That growth is really attributed to CI GAM's size and scale, and the reach we have with clients, advisors and investors in general. Today's CI GAM offers a comprehensive shelf of ETFs. Everything from low-cost passive solutions to factor-based investing, covered call ETFs, liquid alternatives, and even digital assets or crypto ETFs."
Kanagasingam said that, in a Canadian market of 1,300 ETFs, CI GAM has some significant differentiators. Its global scale allows it to partner with leading index providers and experts, like "Bond King" Jeffrey Gundlach of DoubleLine Capital, which sub-advises a suite of fixed-income ETFs, or Galaxy Digital, a prominent player in the crypto space. CI's experience in the ETF space also benefits investors through better solutions, while it remains an independent firm, with its heart and history firmly rooted in Canada.
"We look at things through the lens of what makes sense for Canadian investors," Kanagasingam said. "We're able to design and offer ETFs that meets their needs, whether it be based on taxes, fees, or performance. That's a very important differentiator."
McAlpine has been clear he believes the role of advice is as important today as it has every been. While ETFs are more targeted towards IIROC advisors, it's nevertheless seeing more and more MFDA firms move towards ETF trading. Kanagasingam believes there is a big opportunity to be that educational partner for advisors, a natural fit considering it possesses ETF offerings that make sense for all segments of the market.
In tandem with its headline-making U.S. acquisitions, CI has invested in the continued development of its Canadian asset management operations, including its ETF lineup. It remains deeply committed to this space and to its Canadian clients.
The opinion and information provided in this discussion are solely those of the speaker(s) and are not to be used or construed as personal, legal, accounting, taxation or investment advice, or as an endorsement or recommendation of any entity or security discussed or provided by CI Global Asset Management. Individuals should seek the advice of professionals, as appropriate, regarding any particular investment.
Commissions, management fees and expenses all may be associated with an investment in exchange-traded funds (ETFs). You will usually pay brokerage fees to your dealer if you purchase or sell units of an ETF on recognized Canadian exchanges. If the units are purchased or sold on these Canadian exchanges, investors may pay more than the current net asset value when buying units of the ETF and may receive less than the current net asset value when selling them. Please read the prospectus before investing. Important information about an exchange-traded fund is contained in its prospectus. ETFs are not guaranteed; their values change frequently, and past performance may not be repeated.
CI is listed on the Toronto Stock Exchange under CIX and on the New York Stock Exchange under CIXX. Further information is available at www.cifinancial.com.
CI Global Asset Management is a registered business name of CI Investments Inc.
©CI Investments Inc. 2022. All rights reserved.