Debt, expectations, internet of things … why budgeting is critical when young client gets that first pay cheque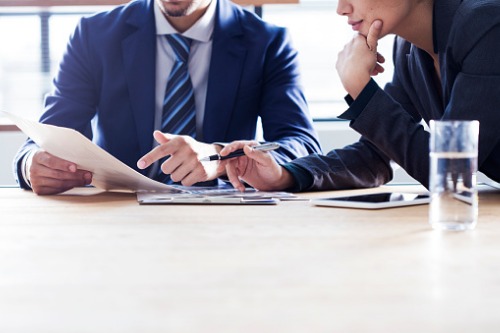 New graduates need guidance from an advisor to deal with the "thousand grown-up decisions" they suddenly have to make.
With their mind likely awash with excitement, worry and confusion, a typical graduate in 2019 collecting their first pay cheque is faced with social media expectations and pressure to buy that car or house or phone, and is often saddled with debt.
Mark Berry, senior wealth advisor at BMO Nesbitt Burns, told WP that one of the biggest mistakes is that the young adult will rush into a decision without getting used to managing their money.
Stressing the need to live under their means initially, Berry advised graduates to get a budget, make a written plan, start a savings programme and start paying down debt. The latter is often a cause of stress but Berry says honesty is the best policy.
He said: "Obviously, everything in life is a balance and it's no different for a graduate. When we encounter the children of our clients, one of the things we encourage them to do is be honest with their parents and be honest with themselves. Take a look at what the facts are and face the facts – often times, parents are there to help their kids, whether that's financially or with guidance to get the out of a pickle.
"Take your time, take a look at what debt there is and determine what the highest priority debt there is to pay off first."
Budgeting is crucial, of course, and much of it is obvious and comes with routine. However, there is a new element the younger generation have to deal with – and that's streaming services.
Berry said: "We're in an electronic world with the internet of things. There are a bunch of expenses that go through your streaming services for music that you don't even think of – are these things your client needs to carry on? It's $5 here and $8 there – it's a new thing for this generation."
For the majority of graduates, they will enter the workforce on the lowest rung of the earnings ladder, the reality of which is not something Berry believes is taught well enough in the nation's schools.
He pointed to the online calculators at all the major banks – including BMO, naturally – to help them out but admitted financial literacy is a concern. For high-net-worth clients, ensuring they aren't raising a "trust-fund baby" is also top of mind.
Berry said: "It's something that comes up all the time – understanding the value of money. They want to understand the responsibility that comes along with that, whether it's philanthropic stuff or building and developing a successful business. Hard work is part of life and that is very important for an affluent investor to pass on to their children."