Edward Jones senior managers reflect on survey that revealed many people are financially underprepared for the transition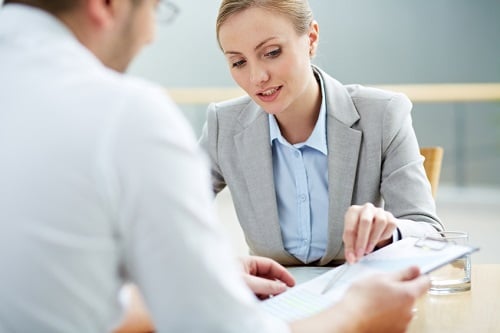 More than half of Canadians have contemplated switching careers in the past 12 months – and advisors can play an important role in assisting this transition.
A study by Edward Jones revealed that respondents aged 18-34 and 35-44 were considerably more likely to think about a change (68% and 58% respectively) but also the least likely to be financially prepared for it (52% and 51%).
Females are less likely to feel financially ready to make a career change (54%) compared to men (44%), while those 35-54 and 55+ were the most likely to report that work-life balance was what they valued most about their careers (59% and 28%).
Patrick French, principal, solutions tools and consulting, Canada, Edward Jones, said making that seismic career decision often has financial consequences but that there is a perception perspective from the client and a reality perspective.
He told WP: "Both can come back to the same resolution, which is work with the advisor. People may have put a plan together that doesn't contemplate a career change when they spoke with their advisor previously about what their future looks like.
"There are, therefore, uncertainties, because they don't know whether their plan would enable it. From a reality perspective, they may not be thinking about this and, therefore, really just don't know.
"Whether it's real or perceived, in both instances it comes back to, how does an advisor help a client appreciate what they're trying to do and add a financial strategy, offer insight and support a decision that a client makes?"
Ann Felske-Jackman, principal, financial advisor talent acquisition, said the first piece of advice she would give an advisor would be to look at the whole financial picture holistically and fully understand that if there is a partner or children involved, it's also a generational decision.
For someone interested in moving into the financial services industry, for example, there are pertinent questions.
She said: "My first question would be, do you know and understand what the platform looms like at each firm? What might firms pay? What are your start-up costs to get involved in this? And then do you have to take a step back in compensation to move forward? And how would that affect your overall plan?"
French added: "I think the role of the advisor is to make sure that as the client works through the decision-making process, they're armed with as much information as possible, not just about the current situation.
"Some advice can help a client, if they choose to move forward, make the impact as minimal as possible in the short term from a downside perspective."
When asked as part of the survey why they were considering a career change, respondents cited work-life balance (37%), compensation (35%) and a lack of career growth opportunities.
Edward Jones believes that advisors who have had another previous career can help them connect with a client through a number of life experiences.
She said: "It can really help set us apart in creating a differentiated experience for the client. Meaning that if I'm a prospective client, and I'm looking for an advisor to work with, I may find that it's not just the experience and expertise.
"It might be that an advisor resonates with them, whether it's something about their background, or the way they think or look at potential scenarios. And because we provide that holistic view where we're really partnering with clients for life, and sometimes the next generation, it becomes really important to make that personal connection."
Follow WP on Facebook, LinkedIn and Twitter