Marketing guru reflects on how personal story influenced career and approach ahead of WP Strategy Summit in May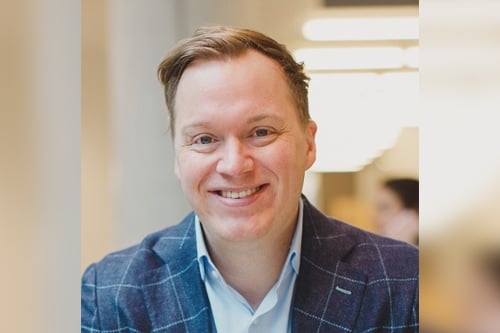 When you hit rock bottom, it's time to go back to the drawing board.
For brand strategist Jeremy Miller, that moment arrived when the family business – which he expected to propel to success – floundered, left behind by technology and modern trends.
Miller, who will speak at the WP Strategy Summit in Toronto at May 29, had left his job at a large tech company and taken up the position as director of sales just before the tech wreck and 9/11. He admitted he expected "to be the hero" and set the world on fire at the firm.
But much to his dismay, nothing worked. His dad told him that "it's not about the business you've built but about the business you're building" and his eyes were opened. Upon reflection, Miller realised the company had a branding problem.
He said: "The internet and websites had come online and we looked like every other service provider out there. That caused me to rebrand the business and ultimately it turned around, rocketed into growth mode and I was able to sell it on in 2013."
Boosted by commission from the sale, Miller pursued his ambition of writing a book, asking himself what would have been useful when going through that rebranding process. The result was Sticky Branding, which took his story and profiled 150 businesses from Canada to New Zealand.
Sticky Branding has since grown into a brand strategy consulting firm, which aims to help ambitious businesses and teams – primarily small- to mid-sized - grow their business.
He said: "The problem in that world is that the brand strategies that work for Apple, don't work for us. Successful businesses create a successful brand and never the other way around – we have to use our marketing to amplify what we do brilliantly."
Miller said one of the common pitfalls is overzealous marketing, when advisors who run practices or small businesses, for example, put more effort into that than their clients.
He said: "The first thing is the way you serve your client. Your entire brand and 'referability' is based on the quality and calibre of your work. Once you have that it's how do you amplify that story?"
Jeremy Miller will be sharing insights on this topic and more at the upcoming WP Strategy Summit on May 29. See further information or book your ticket here