With the coming need to cater to a wider range of clients, more firms are exploring ways to diversify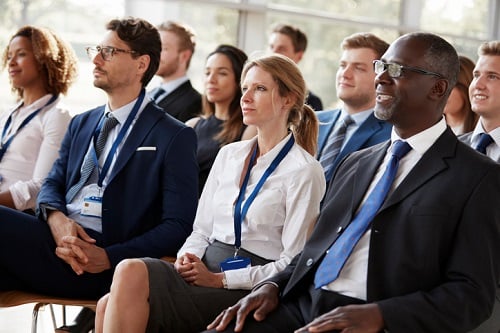 Whether it's gender-based or racial, the need for diversity in financial services is increasing. As more of the world's wealth spills over into non-white, non-male hands, firms have to work on building a more inclusive talent pool that can accommodate a wider variety of clients. With that in mind, different companies and practices have taken various approaches.
In the US, UBS has launched a wealth management diversity recruitment program with Jopwell, a career development platform for black, Latin, and Native American individuals, reported Financial Advisor IQ. According to Emily de la Reguera, head of Next Generation Advisor Development at UBS, the collaborative effort is a first for wealth managers.
"It's not going to happen overnight," she said. With Jopwell assisting to put on educational events that get the word out about careers in wealth management among diverse candidates, de la Reguera is expecting positive results.
UBS has also created a wealth planning associate program that aims to train future FAs, emphasizing an internal search for diverse candidates as well as a focus on women re-entering the workforce. While de la Reguera said the firm has had above-average success in recruiting diverse candidates historically, she said the two programs can help it reach loftier goals.
One important consideration, according to Buckingham Strategic Wealth's chief talent officer Shannon O'Toole, is whether the firm's culture and work benefits contribute to an environment supportive of diversity. If people come in to do an interview and feel like they don't fit in, she said, they won't accept the job. She also suggested that firms use internship programs to welcome young diverse candidates and expose them to the industry.
Career changers can also be promising prospects for diversification programs. Since financial advice has typically been targeted by professionals switching occupations, according to Financial Advisor IQ, recruiting those who are reinventing their career paths can be effective. Opportunities can also open up from practice-wide diversity in administrative, technical, and support staff, as potential FAs can come from different positions at the firm.
Still, financial advisors believe efforts toward increased inclusivity can be hindered by people's perception of the industry. In a recent survey conducted by the CFP Board, 59% of respondents described the typical financial planner as white and male, with other racial or gender classifications being cited by less than 5% each. De la Reguera also said the wealth-management industry has limited exposure to diverse communities.
But to Jan Holman, director of advisor education at Thornburg Investment Management, that doesn't matter. She insisted that neglecting to build FA diversity is "very short-sighted," adding that firms that don't "wake up" and start efforts to change should "get ready to leave the business."