Up-and-coming investment advisor has big ambitions and believes in putting personal values front and centre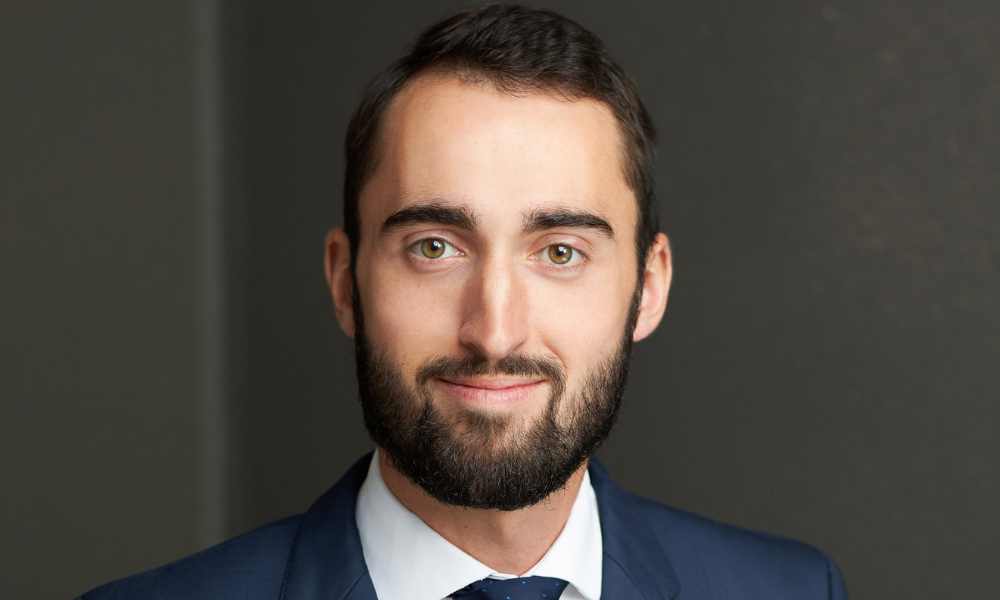 An advisor's values are a key part of their armoury. Whether that's through an investment philosophy or life experience, it defines their practice and client relationships. However, sometimes an advisor's journey means you really know they are practising what they preach.
Francois-Julien Duffaud, an investment advisor at Manulife Securities in Dorval, Quebec City, is a young advisor already managing close to $100 million in AUM. The bonds he forms with clients are genuine and reflect his outlook: to take the stress of managing their finances away so clients can focus on enjoying life the way they want to.
It's a philosophy borne out of Duffaud's own travels. Born in France, he left at 14 to work as an au pair in the U.S., driven by his entrepreneurial spirit and wanderlust. With family in Montreal, he eventually headed north, keen to marry his French and American backgrounds.
When he first landed in the U.S., money was extremely tight and budgeting was a necessity. By eating at gas stations and following his Excel spreadsheet, he learned the value of a financial plan, and how that can free you up to chase your ambitions. That experience developed into a desire to help others do the same and form meaningful, recurring relationships with clients.
Duffaud told WP: "I noticed that having that [financial plan] done well in my life gave me the peace of mind to focus on what really matters and my values, which came at a later age. I was not aware of that at the beginning but now I realize."
After getting a BA in Business and Administration, including a semester in Buenos Aires studying economics and entrepreneurship, he was handed a chance at Manulife, working closely with Francis G. Roy. It was a case of meeting the right people at the right time, he added. From that, he got a clear sense of how he could translate his skills and outlook into a career in wealth management.
With clients, he doesn't take an investment-only approach; it's about a fully integrated financial plan that takes into account their personal needs and life situation. His obvious work ethic, he said, has also helped him attract and retain clients. The firm has targeted the retirement planning niche via executives, business owners and families.
He said: "It's a mathematical business and it's about returns and how you can demonstrate and sustain that. But we also add that extra ingredient of, 'but who are you and how can we help?' That's been something that has removed a lot of the formalities and helped us gain trust."
Specifically, Duffaud is passionate about ESG. Through talking to clients and prospects, he realized that by helping to get their finances "out of the way" so they could achieve their life goals, their values were a significant component of this.
Having invested in solar energy personally, with a vision to accumulate wealth and redistribute it to help the environment, he was already in tune with ESG investing. Duffaud does not see it as a choice between environment and returns any more. Indeed, those firms who neglect this area are likely to have less earning potential in the future. "ESG is an investment opportunity, as well as a value choice," he said.
He added: "I don't want to force something on people, I want them to have what fits best for them. My advice, even though I think it is the most legitimate one, should always be treated with care. I've had younger clients who requested more [ESG funds], and clients with more traditional portfolios who now appreciate there's a percentage of their portfolio dedicated toward innovation. And if those innovations can help the environment, all for the better. They don't intentionally look for it, but in my experience, it brings more value to that portion of their portfolio."
With ambitions to grow his practice – he added $55 million in AUM last year – and a passion for using his life experience to help people young and old, Duffaud is in it for the long haul. Gas station meals to managing multi-million dollar portfolios is some journey, and it's only just beginning.