Are you ready to help entrepreneurs through this critical period?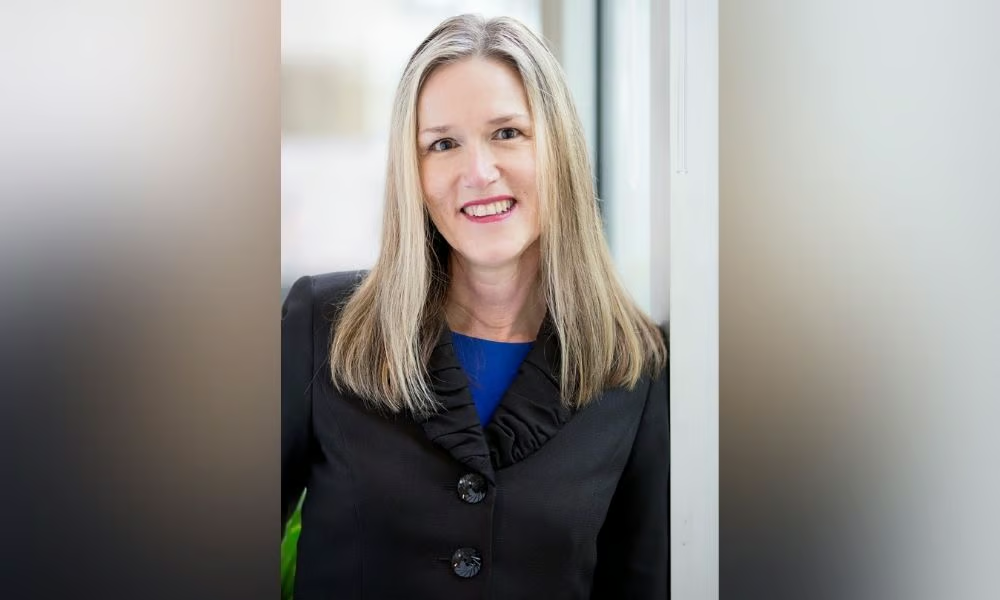 It's a time of reckoning for Canada's small and large businesses.
According to research published by the Family Enterprise Foundation in June, 60% of Canada's family enterprises are set to be handed off to the next generation within the next decade. That echoes the Canadian Federation of Independent Business (CFIB), which in January revealed 76% of small business owners are expecting to sell within the next 10 years, putting over $2 trillion in corporate assets in play.
But not everyone's ready. According to CFIB, just 9% of small business owners in Canada have a formal business succession plan in place. While that data point probably lies on the most pessimistic end of the spectrum, it does beg the question: why do small businesses turn a blind eye to formal succession planning?
"It really depends. Every business owner is in a different phase," says Shelley Forsythe, Director, Family Enterprise Planning at BMO Family Office. "They could be in the startup phase, in their growth phase, they could have a mature business, or be planning for exit."
Why succession plans fall outside the entrepreneurial radar
The prevailing reason why succession or continuity planning is procrastinated, Forsythe says, is that entrepreneurs feel too busy to even be thinking or focusing on it. Their life stage is another major consideration, she says; for those still in the early phase of their journey, the idea of having a successful business – much less passing it on – is still far off in the future.
For small to large-sized family businesses, generational aspects almost certainly come into play. Those with children working in the business will inevitably need to consider the idea of creating an intergenerational path for the business, with the next generation possibly stepping up into key roles within the enterprise. Often a business can be a significant proportion of their overall net worth, which makes succession and/or continuity planning a valuable exercise to work through the different options.
"Sometimes, business owners have to wear multiple hats, and fulfill multiple roles," Forsythe says. "If they're well into their growth phase, they have the ability to hire others to assist them, which would let them step back and think about the broader long-term picture."
While succession planning might not be high among many entrepreneurs' urgent day-to-day priorities, Forsythe says it merits attention as a vital piece in a master plan that encompasses their personal, financial, family, and business goals and objectives. Over time, as her clients go through different life milestones, she makes it a point to help them see and balance all the critical decisions they have to make.
"I always find that it's helpful to really get them to consider what-ifs and also the different decision tree aspects that they might need to be thinking about, … and also any critical decisions that will need to be made from a succession perspective," she says.
Succession: from strategy to execution
At Forsythe's practice, succession planning is an exercise in balanced goal-setting that should consider both the business perspective as well as the personal and financial priorities of the business owner. That involves conducting a SWOT analysis – tallying the set of strengths, weaknesses, opportunities, and threats for the enterprise. There's also considering the personal needs of the owner(s) and their families as guideposts for the future and vision of the business.
What follows is the strategy phase, where it's time to take stock of the different "keep" or "sell" options that are worth considering. Options are weighed and measured against different criteria including how much the business is worth, the type of growth and development the owner foresees, their retirement goals – which go beyond planning their finances in retirement – and their tax and estate plans.
"That all needs to be carefully coordinated as part of this bigger picture of what I would call their succession roadmap as a key component of their master plan," Forsythe says.
Ultimately, business owners will get to the moment of truth. When it comes time to execute the succession plan, she says advisors have to ensure owners are really prepared to take the leap – whether it's transitioning or succession, or actually selling the business.
"That's when you're thinking about, what does a family transition plan look like? Or if the owner is looking to sell it, does it make sense based on the business climate or competitive landscape?" Forsythe says. "From a family tree perspective, maybe no one's interested, or maybe they just don't have what it takes to lead the business and carry it forward into the future … those are the kinds of decisions that may need to be made.
"As advisors, we need to meet them where they are. We walk through an assessment or checklist to find out where they're starting from, and where they're trying to get to," she says. "Facilitating a succession process is helping them to think strategically: if they were hit by the proverbial bus, what would they want to have happen? What would they want to prioritize in case of the worst, how can they maintain the value of their business, and how can they mitigate the different risks that might be out there?"