Advisor reflects on survey that revealed the number of people taking advantage of incapacitated seniors is on the rise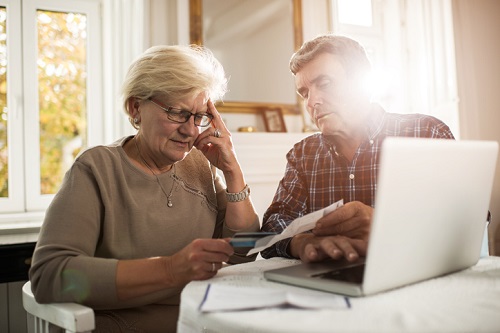 A stringent know-your-client process is vital to protect the elderly from financial abuse, according to a portfolio manager.
A recent Vancity survey, conducted by the Mustel Group, of people aged 65 or older in Metro Vancouver and the Capital Regional District revealed an alarming increase in reported instances of financial abuse in 2017, ranging from real estate cases (up 178%), exploiting someone for shelter or money (up 148%), pressuring them to change their will (up 97%) and misusing power of attorney (up 67%).
Celebrating our industry successes in the wealth management industry
The poll reflects the fact people are living longer and the prevalence of dementia among often lonely seniors. More than a third of the people who said they had experienced cases of financial abuse (35%) chose not to tell anyone, while in 37% of cases the perpetrator was an adult child or grandchild.
Robert Luft, portfolio manager, Luft Financial, HollisWealth, says it is not something his Vancouver-based firm has had direct experience of, primarily because of the in-depth knowledge its advisors have of clients and their family. This close relationship – which includes 21 pages of continually updated fact-finding questions and answers - means that if a request is made out of character, or is not aligned with discussed goals, alarm bells go off.
Luft, who added that multiple powers of attorney can offer another layer of protection, said: "Long gone are the days where 'Mrs Smith' could phone up a brokerage firm on the telephone and open up her account and buy her 10 stocks and that was it.
"Nowadays, not only do we meet the people face to face but we go through a comprehensive fact find, so the relationship we're having is a much more deep-rooted-coach-and-owner-of-the-team kind of thing versus just a simple transactional relationship."
He added that having full knowledge of a client's situation means his firm has established the will, made sure the client has representation agreements or healthcare directives, ensured they have a power of attorney in case their mental capacity fails and have plans in place for long-term care.
Luft said that once a client has told him his or her "goals, dreams and wishes", which are documented, if they suddenly do a right turn months or a year later, he would know instantly that things weren't right.
"There are a billion questions," he said. "So it creates a layer of protection from the predator because you are not isolated. You've got your circle of trust. You've got your lawyer, your accountant and you've got your portfolio manager or planner and they are all working together.
"Those are the people who are much less likely to be abused because now you are going to have to dupe three professionals who clearly know everything about that person."
The survey's most eye-catching statistic revealed that financial abuse around families' real estate had risen drastically. Luft said that, in housing markets such as Toronto and Vancouver where people are sitting on masses of home equity but have little cash flow, that is his biggest worry.
"Where I see the abuse occurring is convincing mum and dad to sell their property. They are in their 80s and don't really want to move, but there is this mental and verbal pressure, whether it's warranted or not, that they should move and sell their property because that is where a lot of this capital lies."
He added: "If mum is sitting on a $3million house and you're broke and you're an evil person, that's who they are going to target."
Related stories: