BMO study reveals different generations' motives and the universal challenges of a freelance market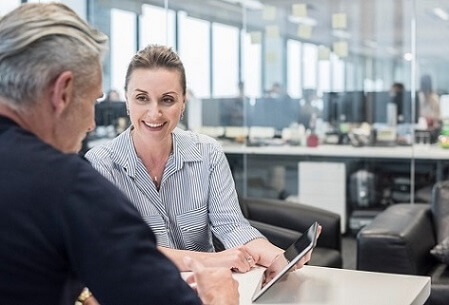 The autonomy enjoyed by those in the gig economy means it's becoming increasingly attractive for Canadians – and advisors must be wise to the challenges this presents clients.
A study by BMO Wealth Management revealed that millennials are not the only generation lured by contract work.
Baby boomers valued autonomy and control when going freelance (70%) or felt it was the only option to earn income (35%). Meanwhile, Generation Xers said that balancing their career and family was more important to them than other groups.
Millennials said they worked in the gig economy because then needed extra money (53%) or because it served a purpose until they found a better job (30%).
Chris Buttigieg, director of BMO Wealth Institute and author of the Gig Economy report, said that different generations' needs reflected their life stage but that they all faced similar challenges, although aging boomers worried more about the lack of benefits, which was a concern for 69% of those polled. Not getting paid when sick (55%) and not earning enough (41%) were other major challenges highlighted in the study.
For advisors, said Buttigieg, there are key areas where they can provide valuable guidance for gig workers. First up, they must get to know their client and find out why they work in the field they do, is it by choice and what stage of life are they in? In particular for business owners, separating the personal from work is crucial.
He said: "As advisors, it's important for us to help them distinguish between personal priorities and goals, and business goals and priorities. Sometimes they are one and the same! So we need to help them distinguish the two, which will help them be successful in both."
He added that distinguishing between personal and business assets or personal and business liabilities is vital, as is laying out a solid financial plan.
He explained: "Budgeting becomes very important when income varies from month to month. In the report, I talk about a minimalist budget. What do they need on a minimal basis in terms of making mortgage payments or rent payments, and to be able to pay for groceries. Look at it from a minimalist point of view and then look at it from a discretionary point of view afterwards."
The report also highlighted the need to work in tandem with a good accountant and tax professional, making regular CPP payments, insurance options and paying off debt.
Buttigieg said that the study found the main reason for opting for contract work was autonomy, which works into clients' financial plans.
He said: "That relates to flexibility in financial planning in terms of adapting strategies and making changes to strategies from one month or quarter to the next, which also means there needs to be more frequent reviews or touch points between advisor and the client.
"On the flip side, these folks like their control, autonomy, their freedom, so they are always on the go, on the move. These types of individuals are looking for more access digitally so for an advisor it's really important to be adoptive of the digital means of contacting or staying in contact with your clientele. Whether that's using online planning software, video conferencing or providing access to content digitally."