Research reveals a different kind of advice gap — between grandparents and grandchildren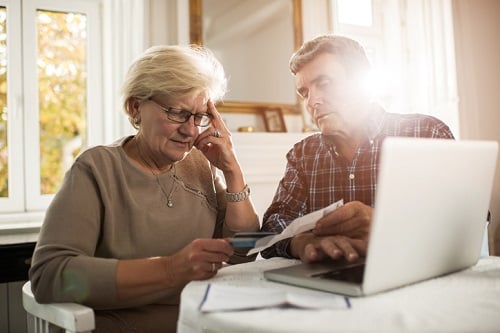 When it comes to financial education, young adult children seem to be willing to learn but lacking in guidance. And that could be because of one influential group that underestimates their own authority.
"Research indicates only 30% of grandparents believe they can influence their grandchildren's financial decisions," said practice management expert Kristan Wojnar on ETFdb.com. "However, 73% of young adult grandchildren say their grandparents can influence their money habits."
To close that divide, Wojnar said advisors should encourage their grandparent clients to educate their grandchildren fiscally. It presents an opportunity to arm the next generation with financial wisdom, as well as develop relationships with both the elderly clients and their young relatives.
Celebrating our industry successes in the wealth management industry
Emphasizing the need for the parents to be on board, she said grandparents should start by giving advice on frugality. Older clients can teach young ones the difference between needs and wants, even if those lessons are based on their own mistakes. "Overspending is a serious problem among Americans," she said. "American credit card debt has climbed to a whopping US$905 billion."
Next, they can instill saving and investing habits. Elderly clients may want to open a modest savings or investment account to start their grandchildren off. Early introductions to the concept of interest, investing in stocks or mutual funds, and watching financial news can be especially valuable.
Teaching grandchildren to give back can also be valuable. "Children need to understand that they are part of a larger community and not everyone lives like they do," Wojnar said. "Grandparents are perfect role models to teach their grandchildren about compassion and having a charitable heart. … [T]hey can choose a favorite charity to donate to or volunteer at together."
To help kids get into the habit, Wojnar recommended a simple system wherein children would divide the money they earn among three different envelopes labelled "Spend," "Save," and "Give Back."
"Grandparents can be amazing role models for their grandchildren, because they are likely in the phase of their life that they have moved beyond their working years to living on a fixed income," she said. "Making their hard-earned money last and spending wisely impacts their daily financial decisions."
Related stories:
Wealth transfer a concern among well-to-do Canadians
How to help clients leave a meaningful legacy