Could a similar chain reaction be in the cards for Canada?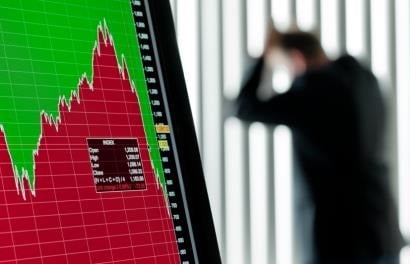 Wells Fargo continues to make headlines as its tentative payout to customers aggrieved through aggressive sales practices has ballooned to US$142 million. With international eyes watching the post-scandal fallout, industry players are responding to increased scrutiny surrounding cross-selling products and services.
In a new industry survey by Pearl Meyer, a leader in executive compensation consulting, 73% of responding bank executives and board directors said they're reviewing "risk and control" policies regarding incentives and pay plans, according to Financial Advisor IQ. The study mainly looked at retail policies, but the authors claim that it points to a broader scale of compensation reviews.
As major wirehouses and brokerage firms rush to fix industry-wide problems exposed by the Wells Fargo case, indie firms have an opening to tout unique conflict-free fiduciary services, which includes some registered investment advisors (RIAs). RIAs are people or firms registered with the US Securities and Exchange Commission (SEC) that manage assets for high-net-worth individuals and institutional investors.
Roger Ma, founder of New York-based indie RIA lifelaidout, shared his approach to financial planning with
Financial Advisor IQ
. He looks at two main areas: offence, which involves increasing income by getting a better job and selecting good funds; and defence, which is focused on expenses.
"Playing defence is less sexy and something people just naturally don't want to do," Ma told the publication. The veteran FA helps his clients find defensive opportunities, whether it's by finding credit cards that offer the most reward points or developing reports that model optimal subway usage levels given increased subway fares.
"I really like doing this sort of shopping and research for my clients – it gives them some practical ideas about how to improve their financial situations right away," Ma said.
RIAs also enjoy not being chained to a sales-oriented platform. Will Thomas, an independent advisor registered in Washington DC, worked for years at wirehouses before becoming a sole practitioner. "The culture to cross-sell down to the banking channels at Wells Fargo, in particular, pushed me into pursuing a more independent advisory role," he told the publication.
Freed from the culture of conflicted cross-selling, Thomas is now able to showcase his ability to act as a consumer advocate. "I'm getting people all of the time coming to me because their previous advisor only wanted to talk to them about investing and issues related to assets they help to manage," he said.
Like Ma, Thomas helps his clients shop for the best deals and packages in a variety of consumer spaces. He's helping a millennial couple find the top loan packages in their housing market, and putting them in touch with resources and exports to help them find the best school districts for their future children. He also scours the insurance marketplace for ideal private plans to supplement his clients' Medicare.
"In being my clients' true consumer advocate, I don't put any boundaries on what I'll look into in order to advance their financial agendas," he said.
For more of Wealth Professional's latest industry news, click here.
Related stories:
Are happy shareholders turning a blind eye to bank misconduct?
The missing pieces of the best interest debate