Canadians are struggling with pressure to buy gifts, expectations of overspending, and credit-card debt fallout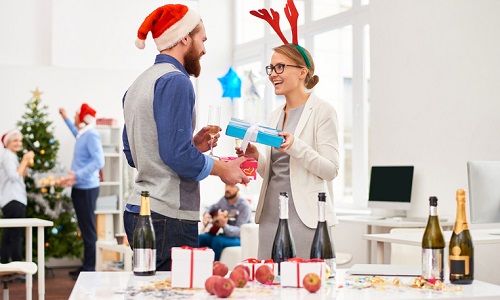 Many Canadians are painfully aware of rising interest rates and think the holidays are too focused on consumerism. But that isn't stopping them from making holiday purchases that, in the end, lead to feelings of stress and regret.
According to a recent fall debt survey by Manulife Bank, eight out of 10 Canadians feel that the holidays have become overly focused on spending. Four out of 10 said they get stressed before the holidays; the same proportion felt they're expected to purchase things that they cannot afford.
Despite these negative associations with the holidays, two thirds of Canadians are still spending money on holiday expenses like gifts, parties, and travelling. Among these spenders, 30% say they end up regretting how much they spend every year during the holidays, and 60% said they do not have a set spending budget. Of those with a budget, half are expecting to overspend, particularly parents and respondents with a lot of debt.
What's more, 60% of all holiday spenders said they're willing to take on debt just to buy gifts. One possible motivating factor is the pressure to splurge on gifts for certain people, a feeling reported by more than 50% of those seasonal spenders.
That has led one-fourth of them to say the holidays negatively affect their mental health; among those with a lot of debt, the total rises to more than half. One in five feel that financial stress rules the holidays, causes tension with their partner, and affects work productivity.
While these psychological issues are likely to fade once the season ends, the fallout of debt could have more persistent effects on mental health. Among Canadians with debt, 37% said they are always stressed, anxious, or worried about their debt. Four out of 10 believe they'll never be rid of their debt; among those with significant debt, the number jumps to 70%.
There's also a slight tendency among indebted Canadians to feel shame or buyer's remorse. One in 10 Canadian in debt admitted to completely concealing the cost of a purchase, with 42% of the men saying they've lied about the cost of electronics and 40% of the women admitting they've hidden such information about clothing purchases.
"Financial worries cause stress for many Canadians and during the holidays that stress increases," said Manulife Bank President and CEO Rick Lunny. "Even the most conservative spender can feel overwhelmed during the holidays, but a little planning can go a long way. Write out your costs, think about what's achievable and necessary, while finding ways to spend more time with family and friends and less money to relieve stress and reduce the burden of debt."