Recent political events and historical trends drive high-net-worth investors toward protective strategies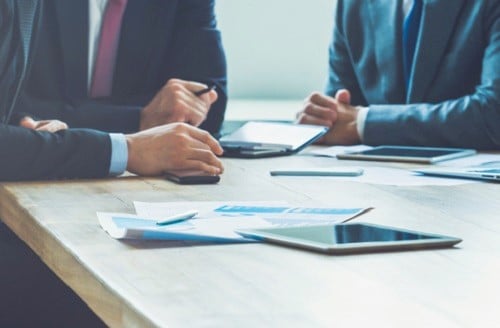 The good thing about high-net-worth investors is that they ask "what-if" questions and try to understand trends and issues affecting their wealth. For 2017, this mindset and way of thinking is leading them toward protective investment strategies.
This was the observation of
Thane Stenner
, portfolio manager and director of wealth management at StennerZohny Investment Partners+ within
Richardson GMP
, in a column published by the
Globe and Mail
. His conversations with high-net-worth individuals, as well as his own observations and insights from colleagues, portfolio managers, and other professionals, suggest that defensive strategies are more favorable.
"The 'Trump bump' notwithstanding, most HNW individuals are concerned that the equity market is getting 'toppy' and due for a correction," he said. He cited historical data showing that since 1928, the average number of days between 5% corrections was 50; for 10% corrections, it's 167; and 635 for 20% or more.
At the time he wrote the piece, it had been 147 days since the last 5% correction; 241 days since the last 10% correction; and 1,986 days since the last correction of 20% or more.
"Since 1928, there have been only two occurrences when the market has remained so highly valued for so long: 2000 and 2007," he said, noting that both periods ended with dramatic corrections. "[M]ost HNW individuals I've spoken to are building up cash positions, trimming back or exiting winning positions altogether and generally taking a 'wait and see' approach before putting more money to work."
The appearance of political black swans, such as Brexit and Donald Trump's US election win, also seem to have increased HNW investors' concerns about the possible impact of specific political events – "a resurgent Russia, for example, or Mr. Trump's belligerence toward China, or the increasing popularity of far-right politicians in Europe" – on their portfolios. Because of this, they are generally becoming more interested in running their money in North America, particularly the US, and increasingly wary of investing abroad.
"Most professionals I've spoken to expect this to continue in 2017," Stenner said. "When faced with a world in which there seem to be a lot more questions than answers, the wealthy are taking a 'protection first' approach to their portfolios."
Related stories:
Why valuations are the key factor in generating returns
Things to consider in times of market volatility