Robo-advisors are raising their game in a bid to attract older, wealthier clients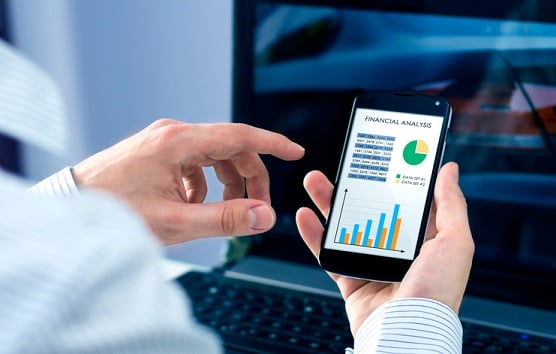 With more investors expected to become aware of the fees they pay their advisors, a greater shift toward lower-cost robo-advisors over the next few weeks may be in the cards. And robo companies are looking to attract not just millennials, but older and higher-net-worth investors as well.
"Millennials are a great market, but they don't have that much money, yet," said Pauline Shum Nolan, a finance professor at York University's Schulich School of Business, in an article for the
Globe and Mail
. "That explains why they're exploring other avenues."
She said that low fees and a limited range of ETFs won't be enough to hook richer clientele. "They won't be happy with just a few ETFs," said Shum Nolan, who is also co-founder and CEO of portfolio data and research provider PW Portfolio Analytics. "If you are going to appeal to high-net-worth clients, you have to customize … and provide more hybrid advice."
This is the direction Wealthsimple recently moved toward. "We've found that child-parent referral has been a huge source of new clients for us," said the firm's founder and CEO Michael Katchen.
To help cater to their older, wealthier investors, they have developed tools like retirement income calculators, more financial planning guidelines, and an enhanced product called Wealthsimple Black. Aside from providing personalized financial planning and tax strategies, Wealthsimple Black also offers a 0.4% management fee – lower than the 0.5% charged to Wealthsimple Basic investors.
Nest Wealth
founder and CEO
Randy Cass
, meanwhile, says his firm has always concentrated on higher-net-worth investors who are comfortable with digital wealth management options and want an alternative to traditional money managers. Charging a subscription fee between $20 and $80 a month to invest in low-cost ETFs that span seven asset classes, the firm also offers a personal portfolio manager and customized wealth management solutions.
WealthBar cofounder and CEO Tea Nicola said that growth is being driven at least partly by increased awareness and trust in the web-based management model. The firm is seeing more higher-net-worth clients who do not require advice in sophisticated areas like trusts or succession planning. They are more interested in paying low fees and getting competitive returns, as well as receiving personalized services.
"Performance is going to be very important in decision making for high-net-worth investors," she said. "I [also] believe that our initial focus on the personal touch has attracted some of the higher-net-worth investors. People do want to talk to their advisers and have that connection."
Related stories:
How to win the war against robos
Wealthsimple announces new pricing structure