Pension board releases its annual report on its ESG approach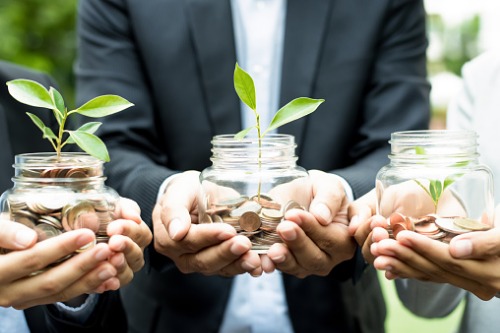 Climate change is among the hottest topics in corporate Canada right now and the Canadian Pension Plan Investment Board says it wants to be a leader among asset owners.
Together with board diversity, the environment is a key focus for the Board and that is highlighted in its latest report on its approach to environment, social, and governance (ESG) factors.
The report provides some useful insights that individual investors and their advisors can use as a basis for their own sustainable investing framework.
"Over the past year, we advanced our goal to be a leader among asset owners in understanding the risks posed, and opportunities presented, by climate change," says Mark Machin, President & CEO, CPPIB. "We're mindful that fully understanding the implications of climate change – including physical, transition and adaptation risks – will be a continuous process."
CPPIB's 2019 Report on Sustainable Investing highlights three key areas that the Board has addressed in the past year:
Firstly, a new evaluation framework requires investment teams to specifically analyze the climate change risks and opportunities of each major investment they are considering.
CPPIB has also developed an initial framework for using key indicators, or signposts, to monitor climate change and the global transition to lower-carbon energy sources.
CPPIB's investments in global renewable energy companies more than doubled to $3 billion in the year to June 30, 2019; in 2016 it was just $30 million.
CPPIB says that climate change is about addressing risks but also finding opportunity, along with its partners including Alberta' Enbridge Inc., India's ReNew Power and Brazil's Votorantim Energia.
Using voting power
The Board has also been addressing board diversity among its portfolio companies, based on a long-held belief that those with diverse boards are more likely to achieve superior financial performance.
As of December 2018, CPPIB began voting against the chair of the board committee responsible for director nominations if that board has no female directors and where no exception is warranted.
"Our climate change work, investments in renewable energy, and actions to improve board diversity are just some of the activities we undertake to help encourage positive change and improve long-term investment returns for the Canadian workers and retirees we serve," says Richard Manley, Managing Director, Head of Sustainable Investing, CPPIB.
Climate Change, Power & Renewables and Board Diversity – read about these three key areas and more in #CPPIB's 2019 Report on Sustainable Investing. https://t.co/9HOceFR0cQ pic.twitter.com/1pEnmNxrVf

— CPPIB (@cppib) November 6, 2019