Advisor, business owner and author says industry needs less talk and more action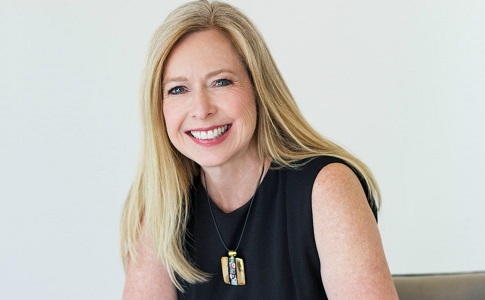 Bridget Venus Grimes knows the challenges women executives face.
During her divorce, with two young children in tow, she realized she had no idea of her financial situation. A busy mom and senior advisor, she hadn't been engaged in the household's finances, had never paid a bill and discovered debt she didn't realize the family had.
To test her mettle further, her house burnt down in the middle of the separation. It was, she said, all lousy timing.
But from these ashes – both personal and material – arose a renewed determination to help women executives get a grip of their finances and make the most of their talents.
Two years ago, San Diego-based Venus Grimes started her own business, WealthChoice, which specializes in financial planning and wealth management for successful women and their families.
Now, riled by what she sees as the all-talk-no-action nature of the wealth industry, she's put this advice into a book, Corner Office Choices: The Executive Woman's Guide to Financial Freedom.
She said: "It's a good time to share what is working for these women. They have to get it together because we are not seeing these changes; nothing is happening."
She added: "Women in business and finance has become very vogue, people love to talk about this now, but it's something I feel I've been doing for a long time. I would like to see more people do something about it because there's so much talk and so little action. That's the purpose of this book."
While going through her divorce, Venus Grimes found that two close friends, also successful in their own right, were in the same predicament and had no clue about their own financial security. WealthChoice was borne out of the moment she realized that the financial industry just did not follow her process of planning around the specific financial risks of women executives.
These include life expectancy, healthcare costs, women's tendency to take care of aging parents and the major issue of pay disparity.
Venus Grime said: "The average women earns less than men, which means they have less money to invest and less return on investment. So it winds up that over the course of a woman professional's life, they could leave a million dollars on the table."
She added that there is a high level of anxiety and shame stemming from women feeling that they are not where they should be financially.
Venus Grimes said there are four big issues that are derailing women executives. Firstly, there is a lack of clarity around what they actually want and what their priorities are. It's basic, she said, but rarely happens.
The second issue is cash flow and getting a handle on fixed versus discretionary expenses. She said: "You actually have to really help a lot of these high earners because their money just goes, so we have to find it."
The third aspect is quality of life. Venus Grimes told WP that many of her women attorney clients are "absolutely miserable people" and trying to leave the industry. So leveraging their high cost of living into a happier life is a major challenge.
Finally, she said, clients lack a plan and just work away expecting it to happen.
She said: "There's so much talk and noise in the media about gender disparity and women in business and absolutely no one is doing anything about it. So that was the impetus to say, here's how I would do this, here are the risks these women have, here are the tools you need. If other women pick up the book and read about one of these four derailers, that's awesome."