Advisors can play vital role in ensuring financial roadmap reflects wishes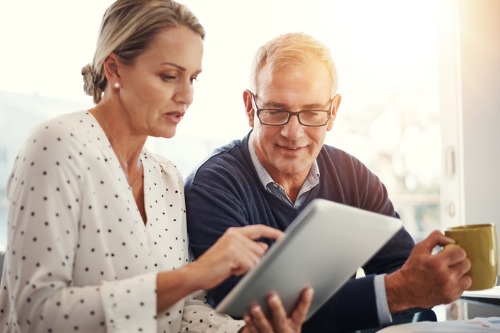 Looking after aging parents is in the top three concerns for wealthy families, according to an industry expert.
Alan Desnoyers, senior vice president, GTA, private banking, BMO Financial Group, said the issue of how to ensure elderly members of the family are cared for and that their finances are a reflection of their wishes is a major one for clients.
He added that this area of wealth planning is increasingly complex as family dynamics change, become blended and spread out across cities, for example.
He said: "Wealthy families' top-three concerns, in no order, are: their children growing up with wealth; succession for their business; and looking after aging parents.
"And you have an element of the fact that people are very busy with their lives. Then there is the sandwich generation that still has the kids at home with all their needs and at the same time they have aging parents.
"The parents aren't necessarily living in the same city, so the fear is whether mum's hydro bill is going to be paid, is she going to be ok in getting her doctor's appointment? So there's this aspect of busy lives and proximity."
Aside from the practicalities of life, the other aspect of caring for aging parents is that for many, their wealth is intrinsically linked to a business, which is a family enterprise. The question of legacy, therefore, comes into play.
Desnoyers said: "It's not about handing down liquid wealth, it's about an operating company, children in the business and the children who are not, and how you treat what is fair and what is equitable.
"There's different dynamics in the complexity but at its core, when you're looking at wealthy families, there's loads of benefits of wealth but with that comes responsibility."
An advisor's role is to listen and discover what the family's concerns are and what they want to achieve with their wealth, want they want to avoid and what they want to hand down to the next generation. Desnoyers argued that products are tertiary compared to helping clients articulate what they want to achieve.
And one of the biggest problems is often getting everyone in a room together to make sure family members are on the same page.
He said: "I've personally witnessed conversations when you could tell couples haven't really spoken. They've got these high-level views and you get them into a room and you can see from the body language that one person is thinking, I'm not sure that's what I want. You have a view that perhaps the drive home is going to be a bit interesting!"
He added: "Every family should be having conversations about their financial situation and that applies for not necessarily just high-net-worth individuals but everybody.
"Money has got this element of taboo – people don't want to talk about it. That's not good. It isn't necessarily that we have to reveal everything but how do you begin to have a conversation about wealth and money? What you want generally as a parent is not to be remembered as, gee, mom and dad left me $1 million. What you want to be remembered for is your legacy. What are the values of the family? That is a very different conversation."
Follow WP on Facebook, LinkedIn and Twitter