A new survey from EY reveals how the tough global economy has given rise to a new hedge fund threat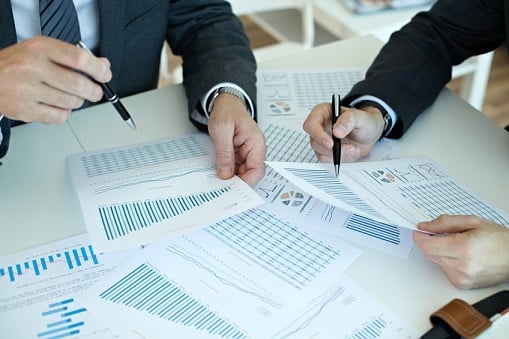 With changing investor demands comes increased pressure for fund managers. As hedge funds struggle to maintain satisfactory growth, investors are starting to shop around for more rewarding options.
"Hedge funds are experiencing slow growth globally," said Fraser Whale, EY's Canadian alternative funds leader. "With an abundance of low-fee investment options and savvy investors pushing for fee transparency, we're seeing a bit of a fight for growth, in Canada, too."
The fight for growth in Canada is a microcosm of the global situation. Forty-eight percent of investors worldwide are expecting to shift their investments from traditional hedge funds to other alternative products over the next three to five years, according to the
EY 2016 Global Hedge Fund and Investor Survey: Will adapting to today's evolving demands help you stand out tomorrow?
In a bid to retain investors, hedge funds are exploring various options to improve their offerings. More than half of managers globally (52%) support their investment process, or plan to do so, using non-traditional or next-generation data and big data analytics. The smallest managers are the most invested, with 59% indicating that they use this technology.
"In Canada, we don't see fund managers using data analytics to the same extent, but it is definitely becoming a growing area of focus for them," said Whale.
However, mid-sized and smaller managers are also emphasizing existing products rather than developing new ones. Managers with over US$10 billion AUM have responded better, offering customized and non-traditional hedge fund products to appease investors.
CRM2 regulations have brought the issue of fees to the forefront in Canada. While expense ratios have gone down globally from 1.95% in 2015 to 1.84% in 2016, investors are still looking for improvement, forcing managers to consider more cost-cutting strategies.
Another key issue discovered was retention and development of talent. According to the survey, 75% of investors include information on hedge funds' talent management programs in their due diligence, and 55% are more faithful to their portfolio managers than to firms' founding partners.
"There's no doubt investors look for talented fund managers," Whale said. "But they also want to make sure their investments are taken care of if their portfolio manager leaves the firm. Hedge funds' talent programs need to be robust to remain competitive."
Related stories:
How are asset managers planning to rebalance their portfolios?
Near-absolute failure seen among active funds