Billionaire venture capitalist the driving force behind wrestler's legal success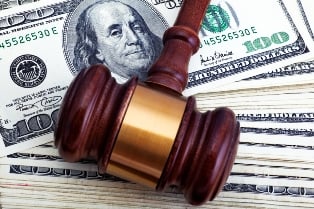 The billionaire co-founder of PayPal, who was last year outed as gay, has shown that revenge – or in his words, "deterrence" - is a dish best served by a legendary professional wrestler.

Peter Thiel, who serves as president of Clarium Capital, a global hedge fund that boasts more than $700 million in assets under management, has confessed to bankrolling former WWE star Hulk Hogan, real name Terry Bollea, in his battle with online news publication Gawker.

Bollea sued Gawker for publishing excerpts of a leaked sex tape in which he was shown engaging in sexual acts with the wife of his former best friend, and radio personality, Bubba the Love Sponge. Bollea, who has built an image around being a "real American hero", sued for invasion of privacy and was awarded $140 million in damages after winning his televised court fight with the organization. Gawker has since attempted to appeal the judgement – but it was upheld yesterday.

In the latest twist in this protracted case, however, it has been revealed that Bollea's legal battle was being funded by Peter Thiel – with an estimated $10 million poured in by the billionaire.

Back in 2007, Gawker published a story revealing Thiel's sexuality. However, after his funding of the Bollea case was revealed by Forbes, Thiel insisted in an interview with the New York Times that his actions were "less about revenge and more about specific deterrence".

He went on to state that the story Gawker broke about him was one of several that have "ruined people's lives for no reason" and that Gawker pioneered "a unique and incredibly damaging way of getting attention by bullying people even when there was no connection with the public interest". He highlighted that whereas he can defend himself, most of the people that the publication targets are unable to do so – and that even Bollea did not have sufficient resources to fight his case alone.

Thiel is no stranger to controversy having hit the headlines in recent years for his political views, including being an advocate for a reduction in US immigration and encouraging students to leave university in order to start their own companies.

In response, Nick Denton, the founder of Gawker, commented that the publication is known for "routinely driving big news stories" that have undeniable value, including cases such as the role of Tom Cruise with scientology and Bill Cosby's links with women.