Latest data shows how different demographic groups struggle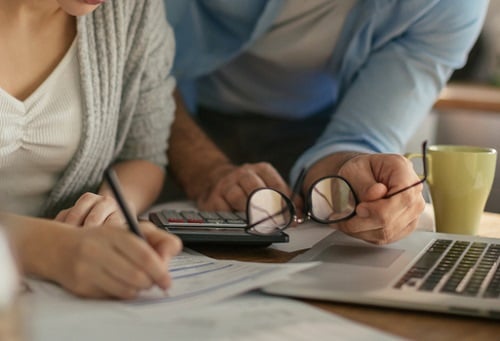 While more than three fourths (78%) of Canadians have made debt freedom a top priority, average mortgage debt rose by 11% to reach US$201,000 last year. With increased obligations, more than half (52%) of Canadian mortgage holders lack the financial flexibility to deal with unexpected costs.
In a survey by Manulife Bank of Canada, millennials were hit with the largest increase in mortgage debt among all generations polled. They were also most likely to find it hard to make mortgage payments in case of an emergency or if the main earner of the household became unemployed.
"The truth about debt in Canada is that many homeowners are not prepared to adjust to rising interest rates, unforeseen expenses or interruption in their income," said Rick Lunny, Manulife Bank of Canada's president and CEO.
Around half (51%) of the Canadian homeowners surveyed said they have $5,000 or less saved for financial emergencies, while one fifth said they have nothing. Nearly one quarter (24%) reported having been short in paying bills within the last 12 months. When asked if they could handle a 10% increase in their payments, around 70% said no.
Boomers were also found to be financially vulnerable. Around 41% of the baby boomers surveyed said more than 60% of their household wealth was locked up in home equity; for another 21%, their homes made up more than 80% of their wealth.
The large share of home equity in boomers' wealth suggests that they may have to eventually fund their retirement by selling their primary residence. However, 77% of responding baby boomers said they wanted to stay in their current homes upon retiring.
When it came to purchasing their first home, a greater percentage of millennial homeowners (45%) reported getting financial assistance from family compared to those from generation X (37%) and baby boomers (31%). Almost two in five boomers (39%) said they're still dealing with mortgage debt.
Citing figures from Statistics Canada, the report said the number of dual-income households has doubled over the last 40 years but it has not been enough to offset the increase in housing costs over the same period.
For more of Wealth Professional's latest industry news, click here.
Related stories:
Why business owning clients need their advisors' attention
For millions, income volatility is a harsh reality