Ontario-based managing general agency unveils new hire to elevate support for advisors in advanced markets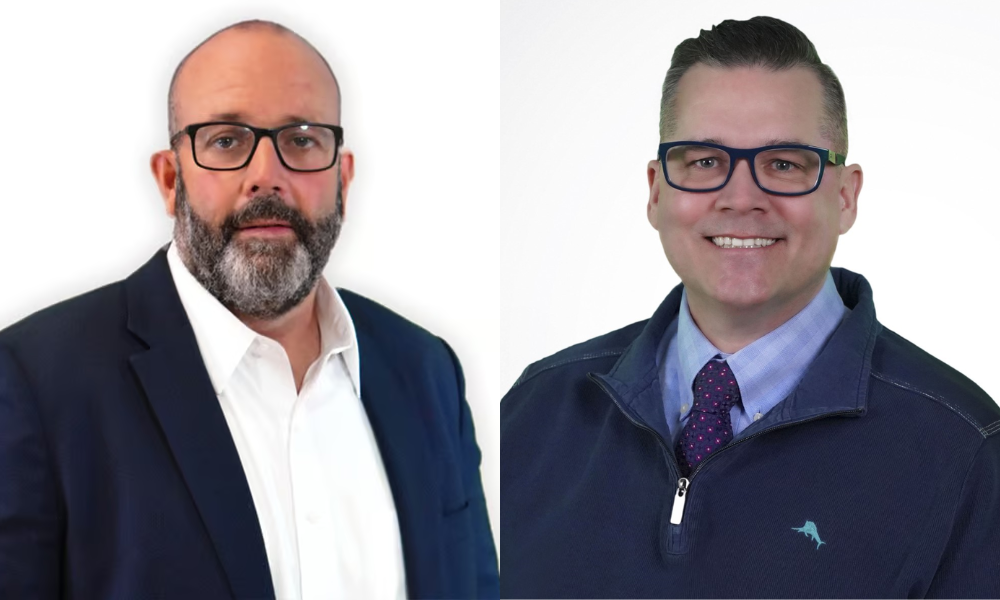 This article was produced in partnership with The Gryphin Advantage.
In many ways, the Gryphin Advantage's decision last week to create a new position focused on advanced and high-net-worth markets is a pivotal one. But to Kirk McMillan, president of the Hamilton, Ontario-based MGA, it's a natural progression of a long-standing promise of partnership to advisors.
"As we continue to scale up our life insurance business with advisors that are choosing Gryphin, we're seeing a switch in their target market," McMillan says. "They're starting to work for the advanced market, and they're looking for that additional support. … We see tremendous opportunity in helping our advisors reach their goals and continue to go upmarket, if they so choose."
Many advisors at Gryphin have already built strong books by capturing the group benefits or investment planning pieces of their clients' business. As some advisors look toward the next rung of growth, the firm has deepened its bench of expert support with Brent Swatuk, a veteran with 25 years of industry experience, as its VP for Advisor Growth and Advanced Markets.
"I'm fired up about the culture here at Gryphin. There's a real family and friendship-based culture here," Swatuk (pictured above) says. "You're not just a number … there's a lot of relationships within these walls."
"Brent has been supporting our advisors at his previous employer for a number of years," McMillan says. "As we consulted with our advisors about who should we be talking to as we look to build out our leadership team, Brent's name kept popping up."
Even prior to Swatuk's appointment, Gryphin has provided crucial backing to advisors with experts to talk through insurance and investment options for specific cases. But with his ability to create integrated solutions, communicate complex tax matters in understandable terms, and look at practices from a holistic standpoint, the firm is taking that effort to new heights.
"It's definitely an organic growth strategy. There's already a great core group of folks here, and a good percentage of that core that I've met have been evolving their practices since I started working with them in the past," Swatuk says. "We already have people that are serving clients well, and they want to serve them at another level. That's what we're looking to offer them."
One thing new advisors in the high-net-worth space may find hard to acclimatize to is coordinating with lawyers, accountants, and other players on their clients' wealth management dream team. Swatuk's ability to navigate those types of conversations comfortably, McMillan says, makes him a natural resource either over the phone or in the boardroom for advisors as they sit at increasingly larger tables of trusted experts. His frequent educational postings on LinkedIn will also be a useful addition for Gryphin's strategy of communication and content support for advisors.
"Brent will also be leading our advisory and educational council," McMillan adds. "It's something we've done in the past, and now coming out of COVID, a number of advisors are interested in starting that back up. We're aiming to give them a different level of coaching and understanding."
This year, Gryphin introduced a number of CE-credited presentations to elevate advisors' knowledge. That's another strategic area where Swatuk wants to make a difference.
"How do we do CE differently? How do we make sure that the CE getting in front of people is for how they want to build their practice?" Swatuk says. "How do they take that CE, and actually start making it work inside their practice, and turn that into revenue that can help clients?"
Having already built programs to help advisors transition their practice into the business owner market space, he's now looking at opportunities to level up Gryphin advisors' succession-planning game. On that front, Swatuk's grand vision aims to help them pass their practices more effectively to next-generation family or to another worthy successor's hands.
His appointment comes at a pivotal time. The most recent federal budget unveiled a raft of tax measures aimed at high-net-worth individuals and business owners. As the terrain of tax rules shifts and strategic options become more limited, Swatuk sees the need for "evolution" in planning within Gryphin's walls.
"We've got to make sure the good planning that advisors have done to take care of families in the past still works cohesively today," Swatuk says.
"Honestly, I feel like I won a lottery," he says. "This is what I love to do. I love to work with advisors not only on large cases, but also on how they're building and scaling their practices."