An analysis of over 200 cases gives insights on fraudsters, their motivations, and what factors lead to bigger takes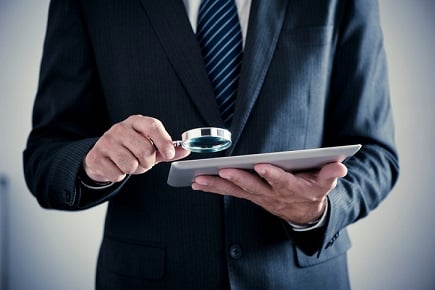 With fraud becoming a bigger concern among Canadians, those wishing to protect themselves may want to know the common characteristics of fraudsters, how much damage they can cause, and what factors lead to bigger losses for victims. To that end, a new report from business advisory and accounting firm MNP might prove to be a valuable trove of information.
In Fraud Aware 2019: National Study on Reported Fraud Cases in Canada, the firm revealed findings from a first-of-its-kind review of over 200 criminal cases perpetrated within companies and businesses across the country.
"We know fraud happens regularly at businesses throughout the country," said Greg Draper, Vice President of Valuations, Forensics and Litigation Support at MNP. "But using this report, we can pinpoint what businesses should watch for and the most common vulnerabilities."
Fraudsters were more likely to be men, with male fraudsters outnumbering females two to one. Among all the fraudsters included in the analysis, 62% were between 40 and 59 years old — possibly conning others to cover perceived gaps in their retirement funds, MNP suggested — while only 10% were in their 20s.
Older individuals also stole significantly more than younger fraudsters. "[A] median of $400,000 across the country was taken by people in their 50s," the report said, adding that individuals older than 65 — many of whom held positions of trust and power within their organizations — executed the largest frauds. "[T]he average median value stolen by people in their 70s was even higher, at $787,338."
Aside from age, the length of time over which a fraud went undetected appeared to factor heavily in how much victims ended up losing. The ones who operated for a year managed to take $140,000 on average, while those whose deceptions lasted for up to five years averaged $550,000. On a related note, fraudsters in a position of trust were able to inflict more than twice the financial damage caused by those who weren't in a similar position, and such trusted fraudsters managed to perpetuate their crimes by a median of one year longer.
Focusing on the motivations for fraud, the firm found that pure, unadulterated greed was the most popular, accounting for 63% of the cases researched. "Trying to make ends meet, shoring up a failing business, paying for family medical procedure, all were exceptions. Greed, the desire for more, proved the overwhelming motivator," the firm said.
And when it comes to fraud, the saying "an ounce of prevention is worth a pound of cure" is painfully apt. MNP's analysis revealed that restitution was ordered in only 70% of convictions; even worse, they only ordered for 29% of the fraud losses, and victims have little recourse if the restitution order is not followed.
The firm found that the top fraud schemes involved stock price manipulation, Ponzi schemes, GST fraud, investment fraud, cash misappropriation, mortgage fraud, and tax evasion. On a regional basis, the most number of cases and largest reported losses due to fraud were seen in Ontario, Quebec, Alberta, and British Columbia. Ontario had the largest number of frauds (122), BC saw the largest total losses ($14.3 million), and Alberta experienced the highest median loss to monetary fraud ($1.25 million).
Follow WP on Facebook, LinkedIn and Twitter