CFA Institute-commissioned survey reveals attitudes to hiring advisors, faith in robos and when investors expect the next financial crisis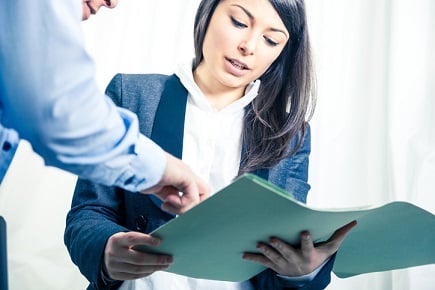 Advisors need to be more client-centric and more focused on building trust, according to a new survey commissioned by the CFA Institute.
The study, titled The Next Generation of Trust: A Global Survey on the State of Investor Trust, revealed that while things have improved since the 2008 crash, the retail investors polled said that advisors fall short of meeting expectations when it comes to fees, disclosure of conflicts of interest and beating benchmark returns. Only 48%, 43% and 44% respectively said they did these things satisfactorily.
The answers from 3,000 retail investors also revealed that trusting their advisor to act in their best interests was a more important factor in the decision to hire them than performance, but that underperformance (57%) and lack of responsiveness (51%) were the main reasons to leave the relationship.
Bob Stammers, director of investor engagement for CFA Institute, said that while trust is trending in the right direction, there is plenty of scope for improvement.
He said: "The survey shows that 35% of retail investors think their advisors always put their interests first. So obviously there is a lot of work that needs to be done. Advisors need to become more client-focused.
"We found from another study we did that investment professionals are highly motivated but that motivation is misdirected. They are highly motivated to beat the markets, to beat the benchmark and optimize returns but that isn't necessarily what clients want.
"They want them to meet their long-term investment objectives, so people need to move away from that short-term, beating-of-the-market attitude and [gain] more understanding of their clients' goals and fears, and really build a plan and portfolio that is going to achieve those over the long term."
The survey also revealed a lack of faith in robo-only advice, with 79% putting more faith in human advice. Stammers said this is because while technology can do the analysis, clients need someone to interpret it for them. The CFA, said Stammers, advocates greater soft skills for advisors with this in mind.
He said: "Only 22% have trust in robo-advisors but 40% actively distrust robo-advisors. Tech by itself is not trusted to give advice, only humans are. Tech can help facilitate trust by doing some of the work, helping communications, but that human element in providing recommendations is very important and I don't see that going down in time."
Other findings revealed that 49% expected a financial crisis in the next three years, with 59% citing national or global politics as the likely cause and 37% pinpointing a housing crisis as the reason.
Additional industry training and credentials also bolster trust in advisors among investors, while about two-thirds of both retail and institutional investors (64% and 70% respectively) said it increases trust when told their firm adheres to a voluntary code of conduct for the industry.