Survey of professionals reveals complications as more couples separate after 50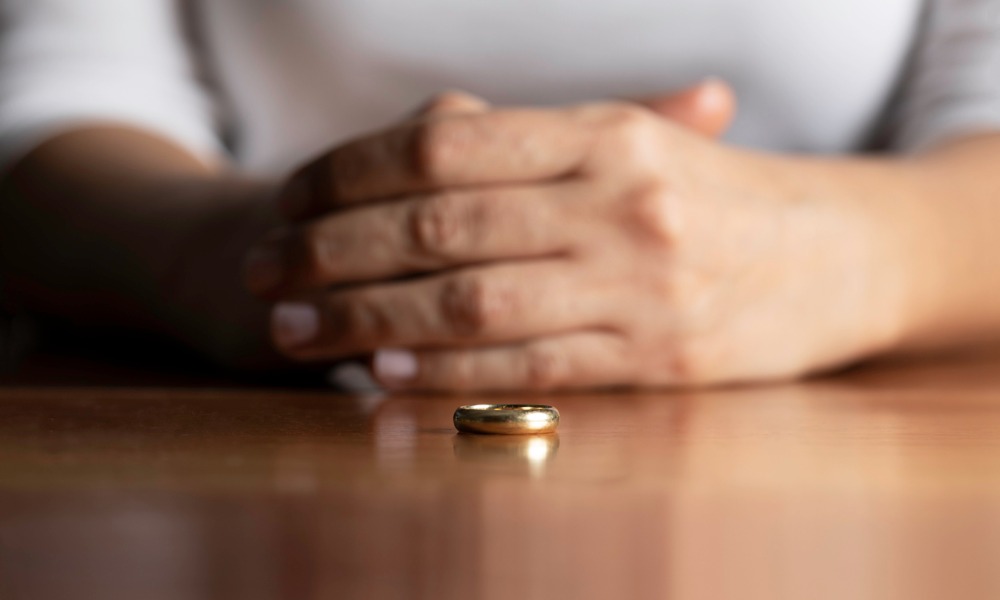 As financial challenges swirl and life milestones get pushed back, more Canadian couples might expect to fall out and divorce at an advanced age. And that could present a host of challenges, as a recent poll of estate-planning professionals suggests.
Surveying 112 attendees at the 54th Annual Heckerling Institute on Estate Planning in the U.S., TD Wealth found 40% saw an escalation in family conflict as a result of gray divorce.
"In addition to prolonged life expectancy and rising healthcare costs, this upward trend around couples divorcing over the age of 50 has created a recent swirl among the estate planning industry," Raymond Radigan, head of private trust at TD Wealth, said in a statement.
Nearly four tenths (39%) of respondents agreed that retirement planning and funding was an area highly impacted by those divorcing after 50. Others cited concerns on who will be responsible for enacting power of attorney (7%), determining appropriate social security benefits (6%), and preparing a will (5%).
A late-stage separation could also prove awkward for financial advisors who advise couples under a joint client agreement; in such an event, continuing to represent both parties would put them on shaky ethical ground. A more ideal option could be for the advisor to stay with one former spouse, while the other is endorsed to a different advisor from the same firm.
Going beyond gray divorce, the TD Wealth Survey looked at other sources of family conflict that arises in the process of estate planning. The most common factor cited was failure to communicate the estate plan with family members (43%); blended families were a challenge for 29% of respondents, while 13% said things can turn ugly when it's time to designate beneficiaries.
"[I]t's more important than ever to proactively review and discuss the estate plans with our clients and their families on an ongoing basis," Radigan said.
When asked to name the top threat to estate planning, 25% of survey participants agreed that it was family conflict, and the same proportion identified tax reform. Prolonged life expectancy and increased healthcare costs were the most pressing issue for another 25% of respondents.