PR expert on why advisors must be strong communicators to build meaningful and trusted relationships with clients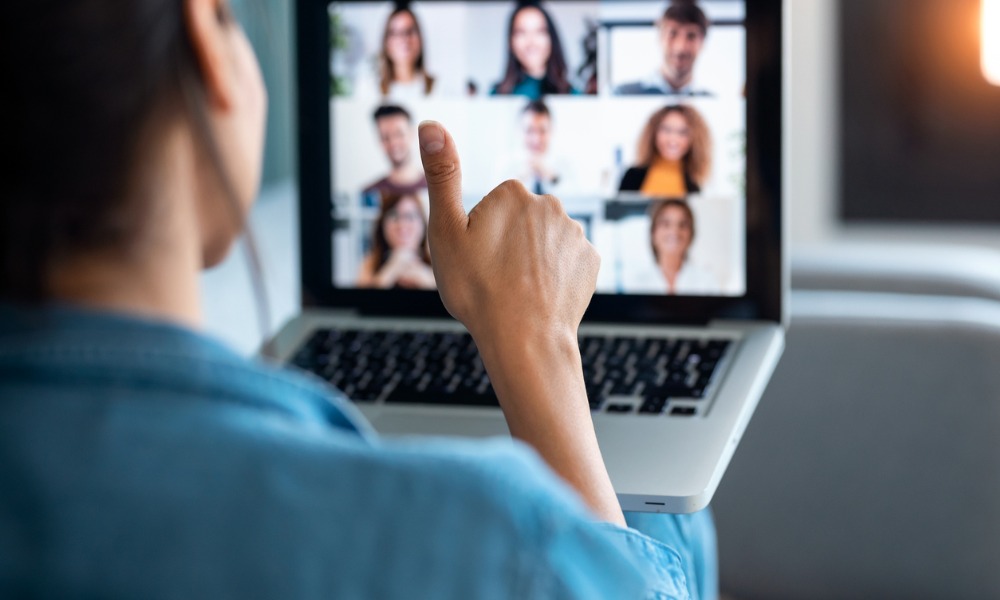 David Kaiser is the managing partner of Kaiser & Partners. He explains why advisors need to be strong communicators whether portfolios are surging or struggling.
Brag or explain. When times are good, markets and individual stock values are going up and we have made the right decisions for our companies and our clients, newsletters, quarterly reports and the like are fun to write. But when we are faced with less pleasant investing circumstances and results, they can feel like a bigger challenge. In most ways, the past 12 months were unpleasant, however they did highlight the importance of strong communications in times of uncertainty. Here are some qualities of strong communicators that can help build resilient, meaningful and trusted relationships with investors.
Be a storyteller
Every interaction with investors is a chance to tell a story. Even the most mundane communications can come alive with a theme, interesting narrative and expressive language. Think about your overall view of the topic at hand and follow a logical flow. You will give your reader a pleasant journey, avoid contradiction and unnecessary repetition, and clearly relate your experiences and points of view.
Give facts and analyses relevance
Context is everything. While you are likely providing a lot of financial data and complicated commentary, remember that not every reader will look at or understand everything. Provide an overarching statement that ties everything together and explain the flow of information so the reader can follow your train of thought easily. Financial communications are rife with acronyms, so don't forget to explain them or spell them out the first time you use them.
Explain decisions, not just results
Investors tend to pick their own benchmarks against which to compare you. What manager wants to be compared against the 30.8% returns of the South Korean KOSPI and what company wants its results to be compared to the almost $300 billion in revenue generated by Apple in 2020? Explain why you made the choices and investments you did, and how they performed against your expectations. Don't be shy; brag about the good stuff.
Have a strong point of view
This can be harder than it sounds. It is like when someone says, "be funny." But readers want to hear what you think and how you look at the world. You have insights and information your readers don't, and people are reading your materials because they like you. Don't be afraid to commit. If you end up being wrong a year later, reflect back on those decisions. Better to have ideas and right most of the time than milquetoast and never wrong. People pay for opinions.
Draw them a picture
Pictures can convey complicated information in a way that your audience will find easy to consume. Use graphs, charts, and if you are really ambitious, infographics or video.
Be consistent
Let your readers focus on the content, not on the format. For periodic reports, use the same format each time. People get used to the way you organize your thoughts and find it easy to follow along if you present the information the same way each time. And if they want to skip ahead to find out something they are particularly interested in, they know exactly where to find it.
Be timely
It is important to get your information to your audience in a timely manner. People want to hear from you, and they want to hear what you are thinking now. While the world continues to change, creating new, interesting (and lately, frightening) stories, tightening the time between writing and sharing keeps those "subsequent events" to a minimum. Where there are notable events between reports, don't hesitate to send out something ad hoc. The GameStop/Reddit/Robinhood story from the end of January provided a great opportunity to engage investors to explain what happened and reassure them that our capital markets are not broken (or why they are, if that is your point of view).
Check your work
Nothing detracts from the professional impression you wish to convey more than a typo, the use of the wrong word, or heaven forbid, an incorrect number. The best way to avoid this is to pick a partner and read the report aloud. You will find elements of the text that just don't work, and your partner can double check the numbers against the source to eliminate any "fat finger" mistakes. Have someone proofread the final document, looking for typos, checking for inconsistency in tenses, mismatches in the use single and plural words and phrases, and the dreaded spelling mistakes.
Share it
Share your opinions and information openly. Not only do you provide insights and explanations for your investors, but you can share it with potential investors, colleagues, media and the investing public at large. Put it up on your website for easy access. Not only will it make for interesting reading, but it might raise awareness for you and your firm by driving access to your site. And of course, "atomize it." Break it up into small ideas and share it through your social media channels, providing a mechanism to bring the reader back to the full document.