Pot and the TSX are considered more risky right now survey shows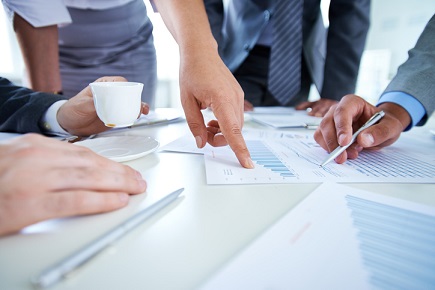 A growing fear of global deflation is among the factors pushing Canadian investors towards gold and US equities and away from domestic stocks.
That's the finding of the third quarter Advisor and Investor Sentiment Surveys from Horizons ETFs Management Canada which shows that investors are also losing confidence in the cannabis industry's potential returns.
Although there are some concerns among analysts that Wall Street could reach peak, the performance of US equities is hard for investors and their advisors to ignore.
The NASDAQ-100 Index for example has the confidence of advisors with 60% bullish on this growth-focused benchmark. Not surprising given its 3.96% return last quarter. It's up more than 23% year-to-date.
Advisors are also bullish on the broader S&P 500 Index (57%) and the sentiment in both indexes is shared by investors.
But there is less confidence in the emerging markets with advisors and investors signalling a pull-back from global investing.
"Most of the movement in U.S. equities and sentiment results are the product of big moves in technology stocks – primarily the FAANGs," said Steve Hawkins, President and CEO of Horizons ETFs. "Companies such as Facebook and Netflix are up more than 40% year-to-date. A combination of strong earnings growth and an accommodative federal policy – which may bring a rate cut by the end of 2019 – are providing strong support for the U.S equity market."
Canadian caution
While US equities are favoured, domestic stocks are less attractive for Canadian investors and advisors despite modest gains in the second quarter.
The third quarter surveys reveal that only 40% of advisors are bullish on the broad Canadian equity market (based on the S&P/TSX 60 Index which delivered a 2.10% return last quarter). It's a pullback of 10% from the previous survey. Investors are less pessimistic with a decline of just 2%.
Both investors and advisors are more bullish on the Canadian dollar vs. the US dollar (up 9% from the last survey) although they remain firmly bearish overall.
"Once again, we're seeing how closely linked Canadian market sentiment is to the performance of our Energy sector," said Hawkins. "A resurgence in oil prices could serve to buoy investor's domestic confidence – with pipeline relief potentially on the horizon, that may be sooner than we think."
Gold rather than bonds
The surveys show a growing preference for gold equities and bullion as a good investment.
Advisors' bullishness on gold producers grew 14% to 60% overall, with gold bullion confidence similarly growing by 10%.
Investor bullishness on gold grew to a lesser degree – 7% on producers and 4% on bullion – but was already at a greater level of conviction compared to advisors, according to Horizons ETFs' Q2 Sentiment Survey.
Bond sentiment has weakened though; bearish sentiment among advisors has reached 48%, compared to only 24% last quarter. Investors still see value and increased their bullish take by 4% to give the bulls a slight lead.
"With the yield on five-year U.S. treasury bonds down -29.66% year-to-date, it makes sense that investors are looking to tangible commodities for stability and value," said Hawkins. "I expect to see greater interest in other 'hard assets', like real estate, if the global trend of declining interest rates continues."
Pot stocks rattled by volatility
The surveys show that the initial excitement in the potential for Canada's legalized cannabis sector continues to wane.
Even though the industry's stocks remain elevated, albeit down from previous highs, investors and advisors are less bullish than last quarter. Investors' bullishness has fallen from 70% to 48% while advisors' bullishness fell from 47% to 36%.
"It may still be too early to say that the Marijuana sector's post-legalization afterglow has come to an end, but it's becoming apparent that it has lost some of its 'shine', particularly among hard-won advisors," said Mr. Hawkins. "However, this is likely also related to increased competition, south of the border. As U.S. legalization ramps up, state-by-state, it will be more challenging for Canadian cannabis companies to maintain their dominance. Concerns about the Canadian marijuana sector could soon be overshadowed by euphoria on the global industry, which continues to grow at a break-neck pace.
Commodities still seen as positive
There was a decline in performance of 13.1% for natural gas futures in the last quarter but bearishness among advisors and investors was down 22% in the latest survey. This is largely due to seasonal demand.
Oil still gets bullish backing from 50% of advisors and 48% of investors.
And silver gets the backing of 45% of investors and 36% of advisors following performance growth of 1.29% in Q2 2019.
"Amid the gold fervor, its lesser cousin silver, is largely forgotten," said Hawkins. "Despite tensions in the Persian Gulf, Crude Oil and Natural Gas have proven stable. Much of that resiliency can be traced to the increasing U.S. production that has come online."