The total assets under management seen globally among ETFs have reached a new summit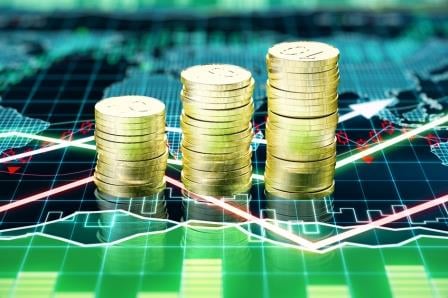 Globally listed ETFs have set a new record for assets under management, gathering a total of US$3.445 trillion at the end of November 2016, according to fresh numbers released by leading ETF research and consultancy firm ETFGI.
The industry was propelled to this point by strong November net inflows of US$59.02 billion, the 34
th
consecutive month of net inflows as reflected in preliminary data from ETFGI's November 2016 global ETF and ETP industry insights report. Equity ETFs accounted for the bulk of inflows, netting US$64.74 for the month mostly from ETFs with exposure to US equities. Fixed-income and commodity ETFs, on the other hand, experienced net outflows of US$333 million and US$3.21 billion, respectively.
Actively managed ETFs managed to reach a record level of US$1.09 billion during the month.
At the national level, US-listed ETF assets reached US$2.471 trillion by the end of the month, while Canada's ETF assets hit $83.4 billion.
Assets managed by globally listed ETFs were distributed over 6,605 ETFs, with 12,450 listings registered by 288 providers on 65 exchanges in 53 countries.
"The US market had a good month in November with the S&P 500 up 3.7% and the DJIA increased 5.9%," said ETFGI co-founder and managing partner Deborah Fuhr. "The strong dollar caused currency headwinds for international markets International equity markets. The S&P Developed Ex-US BMI declined 1.8% while the S&P Emerging BMI was down 4.7%. In Europe S&P Europe 350 gained 1.24% in November, with almost all the gains attributable to the UK pound rising faster than the British stock market fell."
The top ETF provider for the month in terms of net inflows was SPDR ETFs with US$20.34 billion. iShares came second at US$18.50 billion, with Vanguard a distant third at US$10.85 billion.
Related stories:
ETFs differ from region to region
No break for active managers despite Trump tailwinds