Global private banks saw a sharp increase in assets under management in 2012, indicating a strong rebound in global markets… at least for those in the top-tier of the wealth management segment.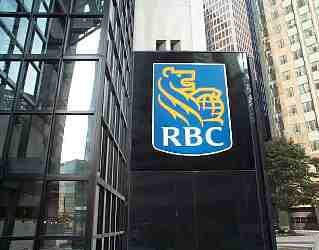 According to Scorpio Partnership's latest global private banking benchmark, which tracks more than 200 institutions, assets under management for the elite banking segment rose 23.7% in 2012 following a rise of just 0.61% in 2011.
"In this latest assessment examining year-end financial data of all banks, across the board, wealth managers witnessed acceleration of new inflows," the London-based research company said. "This sharp uptick is a turnaround for the private banking industry which has struggled to attract convincing levels of new client assets since the financial crisis."
Royal Bank of Canada, the country's sole entry among the world's top-20 wealth management institutions, retained its respectable sixth place in the benchmark league table and posted an almost 10% rise AUM. RBC saw a gain of 9.6% in AUM to US$628.5 billion, following a 0.68% slip in 2011.
While RBC may face a challenge breaking into the top five, it has a considerable lead ahead of the remainder of the top 10.
RBC follows fifth-position Credit Suisse (with $854.6 billion AUM), Morgan Stanley ($1.3 trillion), Wells Fargo ($1.4 trillion), Bank of America ($1.67 trillion) and UBS ($1.71 trillion). However, RBC was positioned well ahead of HSBC ($398 million), Deutsche Bank ($387.3 million), BNP Paribas ($346 million) and Pictet ($322 million).
The top-20 operators, or the mega-wealth managers, experienced a 10.9% growth in their AUM. Collectively, these players manage 76% of the total industry AUM. This has created a "champions league" of firms that, by virtue of their scale and market coverage, are more likely to attract business, .
"In spite of numerous challenges – both economic and regulatory – we have seen the confirmation of a new champions' league of global wealth managers. Collectively, these businesses have a role in managing three-quarters of all HNW wealth," says Sebastian Dovey, managing partner of Scorpio Partnership. "They are beginning to demonstrate very distinct mega-player characteristics which the rest of the competition will have to work out how to challenge,"
The top-20 operators saw 10.9% growth in AUM in 2012 compared to 8.7% across the industry as a whole.
While the released data do not provide a country-by-country data, numbers provided by RBC to Wealth Professional indicate that the bank is increasing market share and AUM in its home market. RBC Wealth Management-Canada currently has an 18% share of HNW client assets in Canada, up from 15% three years earlier. AUM has risen from C$207 billion in 2009 to C$266.5 billion in 2012.
As of the second quarter of 2013, RBC Wealth Management-Canada has more than C$237 billion of assets under administration and more than C$40 billion of assets under management, or a total of more than C$277 billion.