Investors are becoming content, and are not interested in buying protection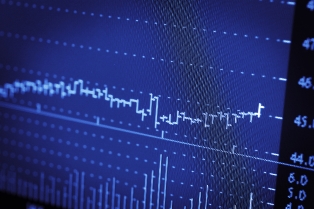 The global capital markets have become boring to the point where investors are becoming highly content and not at all concerned in buying protection.
Bob Boyda, head of capital markets and strategy at
Manulife Asset Management
, observed that the global equity markets appear to be dormant and idle, making investors complacent.
"In fact, global equity markets appear so quiescent that even the threat of nuclear war with a rogue nation like North Korea caused no more than a day's disruption in the steady march to higher equity prices. During the past quarter, many global equity bourses in the developed world merrily registered new all-time highs," he said.
He cited several factors that contributed to what appears to be a lull in the global markets. For starters, he said the inflation remains low, indicating that prices of commodities and services barely had the vigour to lift themselves.
As for bond yields and interest rates, he explained that whilst prices kept moving higher, lower yields seem to signal another form of low anxiety particularly about the trajectory of central bank policy, which he deemed continues to dominate the hearts and minds of global capitalists.
"Traditionally, higher bond prices and the accompanying lower yields represent a measure of anxiety and a search for safety; except not this time," he said.
The real action, however, was in the currency markets, given the rise of bitcoin and other cryptocurrencies that have been soaring to new heights recently.
Additionally, the fickle nature of currency trading has sent the Canadian Dollar to be one of the top currencies in the world.
"The heavily derided Canadian Dollar changed hands at $1.38 per US Dollar and has since soared more than 10%, one of the top performing currencies in the world to $1.22 per US Dollar," Boyda said.
A positive thing that resulted from the shrinking currency is the strengthening of the relative value of non-US investments. Boyda also mentioned that the lower value of the US Dollar aids in providing an additional layer of financial easing in the global financial community.
For more of Wealth Professional's latest industry news, click here.
Related stories:
Are advisors ready to embrace the robos?
Inside Canada's newest capital pool company