Find a way to wrap up your services this holiday season to line up those clients in the new year.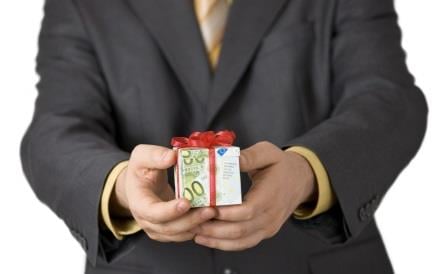 Attention, advisors: encouraging your clients to give the gift of advice could be the most financially rewarding thing you do this holiday season.
Consider playing Santa this year by promoting your services as the perfect gift for the family and friends of existing clients. Even better, offer holiday promotions such as buy one service, get one free, or five for the price of three – or gift certificates, to get new clients in your door and back again.
"I think it's a great idea," says Julie Chung, financial planner with Facet Advisors in B.C., which provides fee-for-service and accounting services. "You say (to the client) 'give the gift of financial planning.' It's a really easy tie-in with the tax season. I might roll this out next year."
Chung feels pitching the financial advice as a gift is ideal for parents, who make up a large base of her clientele and often ask her to help their children learn how to manage money, particularly if they are in line for a hefty inheritance.
"A lot of parents feel they are not equipped to prepare their children. It's a common problem with wealthy people. They are frequently concerned with children's ability to handle money," explains Chung. "But few advisors ask, 'why don't you send them over to me?' It's never going to hurt from an advisor's perspective. It's a very good opportunity to make sure you are connected with the next generation."
Though Sylvia Azoulay, an advisor with Toronto-based Objective Financial Partners, agrees that financial advice could help get someone, in need and hesitant to reach out to an advisor and, therefore, on the right track. Still, she doubts a one-off session will lead to long-term results for the client.
"I wouldn't give this gift certificate to someone who does not value paying for the advice, but those who can afford going into some detail," she says. "Our services are designed for someone who has got the resources to do that. You're not giving this to people who are living paycheque to paycheque."
The advisor, on the other hand, benefits no matter which way you look at it.
"We still get the consultation," says Azoulay. "There's not a whole lot of downside, if you are willing to do the consultation. It's more about (the client) who won't get enough and will need a lot more."