Hybrid models differ depending on a firm's target customer segment and their needs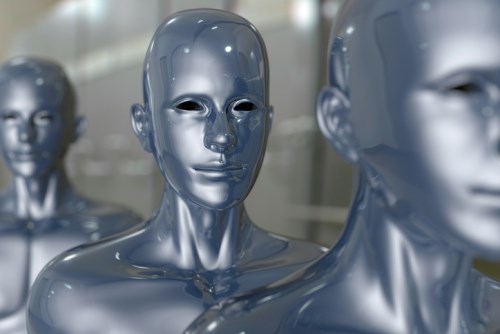 The war between robos and flesh-and-blood advisors is slowly but surely turning into a marriage. While digital advice firms are changing to
offer more human services
, traditional firms are starting to
embrace the possibilities of fintech
.
With those developments, investors are getting access to a range of hybrid-advice options. And according to Kapin Vora and Tobias Henry, who are both from management and technology consultancy Capco, they can be grouped into three categories.
First is the "digital advisor" model, which is geared toward traditional middle-income retail investors looking for simple service and straightforward interactions with their advisor. "In the 'digital advisor' model, human advisors only provide initial guidance and setup," the pair wrote in
WealthManagement.com
. Subsequent processes — which include client onboarding, account funding, and investment management — are handled by a digital platform.
The "digital advisor" model offers investment products traditionally used in the mass market, such as ETFs, target-date funds, and cash management. But as clients' assets or needs grow, they can move on to the other models of hybrid advice.
"The 'scalable advisor' model allows both robo and traditional advisors to serve mass affluent clients in an efficient and cost-effective manner," Vora and Henry said. Under this model, advisors participate more actively in investment decisions and provide assistance with complex financial instruments. And given investors' tendency to monitor their portfolio more closely as their assets grow,
high-net-worth clients are becoming more open to technology than before
.
Finally, there's the "high-touch advisor" model, which is specifically made for investors with complex financial needs. In addition to the services offered under the lower-tier models, advisors following this scheme provide "personalized assistance on financial, retirement and estate planning," as well as advice on real estate, annuities, and other forms of alternative investment.
With the more specialized offerings comes a greater requirement for in-person meetings to establish trust and clarify the client's financial picture. But at the same time, digital capabilities are still essential given an increased need for reporting and asset-allocation-strategy development.
According to Vora and Henry, the hybrid approach to wealth advice offers many inherent benefits. These include the ability to serve more clients effectively, drive business growth, and let clients "choose their level of human and digital interactions."
Related stories:
New partnership provides Canadians access to ETF portfolios
Why millennials are distrustful of robo-advisors