The Saudi Arabian stock market is about to open itself to global investment in 2015.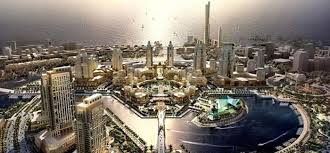 A remarkable announcement comes out of Riyadh this morning. Reuters is reporting that the stock market regulatory in the the kingdom of Saudi Arabia, the Capital Market Authority, has announced direct foreign investments in that country's stock exchange will be allowed in 2015.

Currently, foreigners are limited to buying Saudi stocks through complicated, expensive swaps with international banks, as well as a small number of exchange-traded funds. As a result foreigners own a tiny fraction of the market, less than five percent. This is set to change come 2015 when foreigners will be allowed to buy shares in Saudi companies on the exchange.

The interest in accessing the Saudi stock exchange could be huge. The country's economy is growing rapidly. The population is young. According to the IMF the economy will grow by 4.6 per cent this year, far faster than the sluggish western economies.

Among the companies listed on the exchange are subsidiaries of Saudi Aramco, the mighty national Saudi oil company. Aramco overseas production of Saudi oil and considered the world's most valuable company with an estimate worth of $10 trillion. Also on the exchange, Saudi Basic Industries Corp, one of the world's largest petrochemical producers.

Today there are about 150 companies on the Tadawul exchange. The Tadawul All-Share Index (TASI) reached its highest point at 20,634.86 in February 2006.