Tension in some OPEC nations has the potential to 'send oil prices rocketing higher'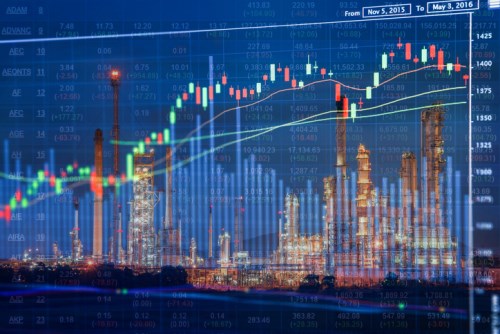 While OPEC production policy and US shale production remain significant in the oil markets, energy analysts may want to plug an additional factor into their outlooks: developing geopolitical risks.
As political concerns percolating in certain OPEC nations offset expectations of higher US oil production, Monday saw oil prices trading near their highest in nearly three years.
"Oil prices are finely balanced in today's trading session," Abhishek Kumar, senior energy analyst at London-based Interfax Energy's Global Gas Analytics, told Reuters. "Ongoing protests in Iran, together with recent detention of several princes in Saudi Arabia, have reinvigorated geopolitical concerns."
By 11:58 a.m. EST, Brent futures were at US$67.64 a barrel, while US West Texas Intermediate rose to US$61.50. Both contracts were little changed from last week, when they reportedly reached their highest since May 2015 with Brent at $68.27 and WTI at $62.21.
According to Stephen Innes, head of trading for Asia/Pacific at Singapore-based futures brokerage Oanda, the OPEC-versus-shale debate will continue to rage this year, but Middle East turmoil had the potential to "send oil prices rocketing higher."
An unnamed source from a major Middle Eastern oil producer told Reuters that OPEC was monitoring unrest in Iran, as well as the economic crisis in Venezuela. However, it will reportedly only renege on agreed-upon output cuts — which are set to last through 2018 — if those two countries experience significant and sustained production disruptions.
In the week to Jan. 5, US drillers reduced the number of operating oil rigs by five, although the prospect of rising US production still exists.
"The US oil price is now into a range that is anticipated to attract increased shale oil production," Ric Spooner, chief market analyst at CMC Markets in Sydney, told Reuters. "Traders may decide that discretion is the better part of valour while markets wait on evidence of what happens to the rig count and production levels over the next couple of months."
Related stories:
Further signs that oil glut may be ending
Why Canadian oil investors should be optimistic