Anyone who reads the headlines surrounding one emerging market might run from investing – but the savvy will see many possibilities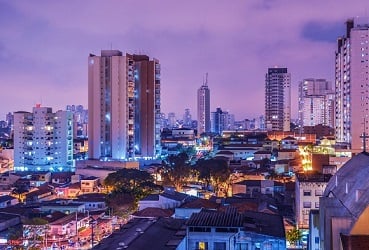 It was back in January this year that
The Economist
wrote the eye-catching headline
"Brazil's Fall: Disaster looms for Latin America's Biggest Economy"
. What's followed has been a series of striking stories about the impending doom of what was once considered one of the world's hottest emerging markets.
However, one man believes that advisors and investors who only read the headlines and don't dig deeper are missing out on massive opportunities.
The man in question is Luiz Sauerbronn of Brandes Investment Partners, a company that has been in business for more than 40 years with a focus on global investments and operates in Canada as
Bridgehouse Asset Managers
. According to Sauerbronn, who is himself a Brazilian native although he has worked with Brandes for the last 15 years, the emotive headlines are missing the point about the possibilities that await savvy investors in Brazil.
"First of all you, you should never invest in a sector – you should always invest in a business," he said. "What's more is that you should always be looking for competitive offers – and competitive offers in business usually occur when something negative happens. That's when the opportunities are there – that's when companies are attractively priced."
According to Sauerbronn, the situation in Brazil could offer serious returns for patient investors particularly as, historically, down periods in the country have been followed by significant annual returns. For example, after the Latin American crisis of 2002, a 31 per cent calendar year slump was followed by subsequent annualized three-year returns of 66 per cent.
"It's funny," commented Sauerbronn, "because not that long ago I remember Brazil was really popular among investors – but I remember thinking it was not that great. People were focusing on potential, but now they're focusing on the negatives.
"The reality is that the negative issues have been there for a while and philosophies haven't changed – but better prices have arrived. Now is the time to take advantage of inefficiencies in the market."
So what are the strengths of Brazil? Sauebronn believes they are plentiful.
"In my opinion, Brazil is ahead of India in terms of the emerging markets that are worth investing in because even though people really like India at the moment, the prices are high," he said.
"Look at Brazil and you'll see a relatively young population, an increasingly high level of education and unbelievable natural resources – even more so if the government is able to put rational policies in place after all this turmoil.
"The reality is that it's a lot easier for companies to hire the top graduates in Brazil because they're not competing with the likes of Apple, Google, etc. If you know the businesses to focus on there are terrific possibilities for growth."
Sauebronn also believes that opportunities in Brazil are particularly prevalent for Canadians.
"Honestly, Brazil and Canada have more in common than people might think – both are powerhouses in commodities, minerals and oil. So smart advisors and investors should be able to use their knowledge of the local market and apply it to Brazil too.
"The key is choosing the right business to invest in. Look at hydro based utility companies for example – they are not glamorous and not popular but the reality is they're hard to mismanage and with a strong balance sheet they will offer decent dividends.
"Good investments are all about good timing – and this is definitely the time to look at Brazil."