Leif Snethun, CEO of firm's agricultural strategy, explains how a people-focused approach has been key to its success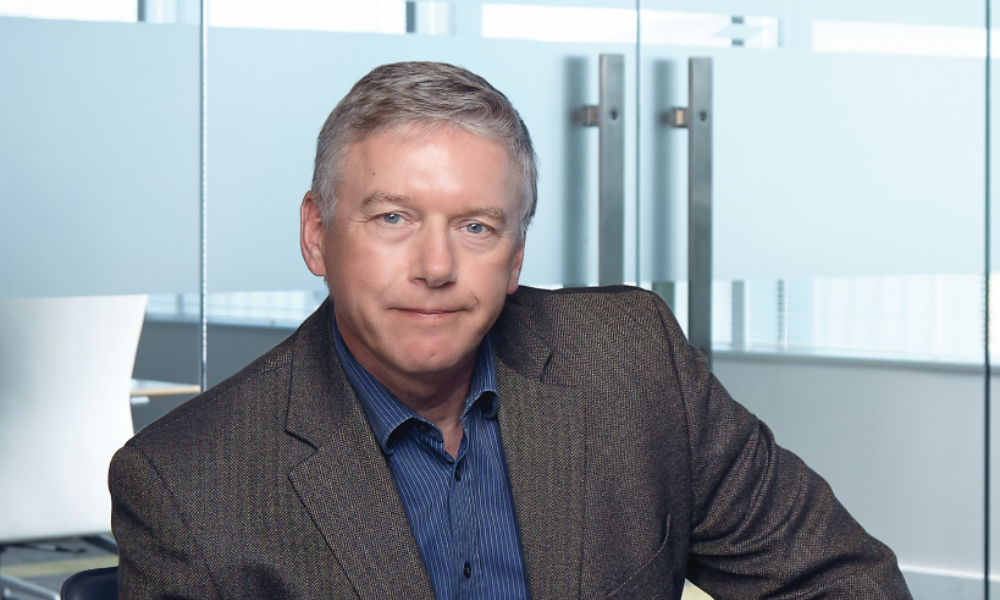 This article was produced in partnership with Avenue Living Asset Management.
From its first 2006 acquisition in Brooks, Alberta, Avenue Living has been driven by its central credo of "investing in the everyday" — always with a steadfast belief in the Prairies. While many investors valued the coasts or bigger centres, Avenue Living continued to uncover opportunities in overlooked markets. Those opportunities grew beyond multi-family residential assets to include actively acquiring farmland in Saskatchewan through the Avenue Living Agricultural Land Trust (ALAL Trust) — a strategy that's reaped returns for investors.
Since 2016, Avenue Living has seen the land base for its agricultural strategy grow to over 83,000 acres across Saskatchewan, building relationships with approximately 90 tenant-operators along the way.
With consistent historical annual returns exceeding 10% per year over its lifetime, the Avenue Living Agricultural Land Trust is now winding down with a fixed sunset date. In response to investor demand, the firm is looking to replicate that success through its new Tract Farmland Partners Limited Partnership (the Partnership).
"We've been in the farmland space for over six years now," says Leif Snethun, CEO of the ALAL Trust, as well as the Partnership. "We formed Tract Farmland Partners in December, raising $1.8 million of capital with the founding group."
The Partnership has grown quickly since then. As it stands, nearly 1,000 acres of land are owned by Tract, with another 2,600 acres under contract. The strategy is expected to ramp up further, Snethun adds, as Avenue Living raises additional equity from investors and forms more relationships in the farming community.
As the third generation in an agricultural family, Snethun is intimately familiar with farming as a way of life. His grandparents immigrated from Norway, establishing a homestead in Alberta and raising five sons, the youngest of whom was Snethun's father. "My dad was holding down an engineering day job in Calgary but would take our family to the farm every Friday night," Snethun says. "We'd farm throughout the weekend and come back on Sunday night." Today, he and his youngest brother jointly own the family farm. He and his wife also own a cow-calf operation that includes 100 head of cattle.
Snethun, who holds a bachelor's degree in Geology from the University of Calgary, built a successful career in the oil industry before joining Avenue Living as CEO of the Agricultural Land Trust.
A notable trend in the farming business, Snethun says, has been the rise in prices of key agricultural commodities over the past few years. That's been great for the bottom line, as many farmers are seeing more annual revenue than they've ever made in their lifetimes.
In addition, Snethun explained that a retiring farmer would typically prefer to either keep their land in the family, and if not family, within the community, by selling to a neighbour they're on good terms with. But because farmland valuations have risen significantly – the average cost of farmland in Canada increased nearly 13% in 2022, according to a new report from Farm Credit Canada – this has become less financially feasible.
"It's expensive to own, operate, and maintain modern agricultural equipment, which is why you want to maximize the efficiencies from that capital by having more farmable acres," he says. "When a package is too big for a neighbour to buy themselves, they approach us to acquire the land, which they're very willing to rent."
Avenue Living maintains a respectful acquisition approach, he says, by giving neighbours the first opportunity to buy farmland from prospective sellers. It also takes care not to overpay for land so that other would-be buyers in the community don't feel pushed out. Further, by always closing a deal on time, Avenue Living has established itself as a reliable buyer.
Snethun stresses that when it comes to tenants' business decisions, Avenue Living doesn't get involved other than to ensure best practices. "We're there to make sure the land is treated properly," he says, "and those requirements are explained in our leases."
One practice Avenue Living promotes is crop rotation, which can help ensure optimal nutrient content in the soil and mitigate pest and weed pressures. To that end, its tenant-operators agree to not grow the same type of crop two years in a row, like canola, even if it's the most lucrative commodity.
"In the six and a half years that Avenue Living has been investing in farmland, we've never had an issue with operators not rotating their crops," Snethun says. "Farmers are very proud and dedicated and committed to following best practices. … There's almost a friendly competition among operators to see who gets the biggest yield."
Another best practice involves the tempered use of fertilizer; applying too little can mean not maximizing the land's full potential, but excess fertilizer doesn't make sense either. Over-fertilizing is not only a waste of valued capital but could lead to significant losses since too much could "burn the crop," Snethun says. To help ensure the optimal balance of nutrients, farmer-operators run soil tests.
"I think there's a stigma in the urban community with regards to farmers. Farmers are sophisticated," he says. "They know their profession in growing and harvesting crops, but they're also very savvy marketers. Many of the farmers we work with are also very adept at using technology because the new equipment for farming is computer and GPS-based."
Beyond monitoring best practices, Avenue Living encourages its tenant partners to come forward with proposals to enhance the value of the land and the efficiencies of their operations. Such ideas include the construction of grain storage facilities, removal of fence lines, and drainage of shallow sloughs, to name a few. Tenant-operators are willing to pay more rent after those changes are made, Snethun says, as they're able to realize greater operational efficiencies.
"A big part of our investing approach is about creating alpha, and that means relying on our tenants … It's not realistic for me or my farmland field managers to know the land as intimately as the tenant," Snethun says. "The fact that we are known to carry out some of those improvement requests on our farmland portfolio has helped us gain a positive reputation in the community."
Avenue Living is a leading Canadian alternative asset manager with over $4.6 billion in assets under management and four alternative investment products. Avenue Living entities own and operate assets throughout Canada and the United States which support sectors essential to the everyday lives of North Americans — workforce housing, self-storage, commercial real estate, and farmland. Founded in 2006, the company has grown from a single 24-unit property in Brooks, Alberta, to a major property owner and operator.
This commentary and the information contained herein are for educational and informational purposes only and do not constitute an offer to sell, or a solicitation of an offer to buy, any securities or related financial instruments. This article may contain forward-looking statements, which are based on a number of assumptions and involve known and unknown risks. Forward-looking statements are not guarantees of future performance and undue reliance should not be placed on them. Readers should refer to information contained on our website at https://www.avenuelivingam.com/forward-looking-statements for additional information regarding forward-looking statements and certain risks associated with them.