Portfolio manager shares how focus on management and cash flows led to banner performance for small-cap fund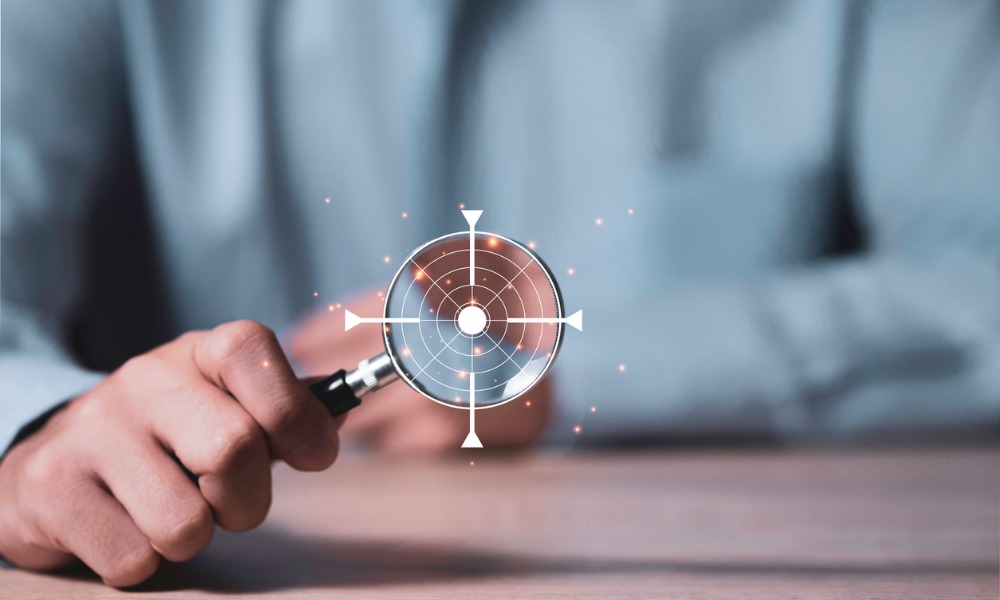 Given how many portfolios were pummelled during the first quarter of 2020, managers of small-cap funds might be forgiven for ending the year with either flat or negative performance. But the portfolio managers behind the Dixon Mitchell Small-Cap Fund alchemized that market uncertainty into a banner year – and they didn't need a secret formula to do it.
"We didn't do anything different in terms of our process," Saurabh Suryavanshi, portfolio manager at Dixon Mitchell, told Wealth Professional. "When COVID came and sparked last year's downturn, everything fell at the same time; there was no differentiation between good companies and bad companies. So it was a great opportunity for us to upgrade our portfolio."
One misconception about small-cap firms, according to Suryavanshi, is that they are less profitable than large caps because of their susceptibility to volatility. But every big company started small, and small-cap exposure creates the potential for a higher growth trajectory by investing in the earlier stages of a business's development.
"Discipline is definitely a key part in small-cap investing," he said. "These companies don't get that much coverage or attention; they're overlooked because of their size. Big funds cannot invest in these companies, so there's a huge opportunity set for investors like ourselves to get these hidden gems."
The DM Small Cap Fund typically holds a portfolio of 25 to 35 names, all of which are diversified and uncorrelated to each other. Aside from increased protection against simultaneous downturns in performance, that approach allows the fund's managers to better exploit opportunities that may surface during times of volatility.
While many investors might fixate on home-run returns, the portfolio managers at Dixon Mitchell are interested in companies that can get singles year in and year out. Whether they're investing in small-cap stocks or large-cap names, they view companies with the same lens, looking for cash-flow positive businesses with a track record of returns that are higher than their cost of capital.
"Our small-cap fund just finished its 10-year record. Over that time, we had over 1000 management meetings," Suryavanshi said. "In an average year, we can have 120-140 meetings with companies, including investee companies that we may convene with multiple times and new companies we're looking at."
Aside from being in-depth, their engagement with companies can be very prolonged. In some instances, Dixon-Mitchell's managers can go through five years of meeting with companies before they're fully comfortable taking a stake. During that time, the managers have a chance to watch the business's journey, and see how its management reacts in bad times and good times.
"Last year in March, we spoke to the management of all our companies within a span of basically 20 days," Suryavanshi said. "Part of our mandate is to protect capital for our investors, which means making sure that these companies are going to stay around beyond the COVID crisis. We also wanted to get their sense of whether they'll come out of this thing stronger or weaker. In a scenario where COVID remains with us for about a year, we wanted a sense of which companies are going to be really levered, and which companies are going to make it through on solid footing."
Based on their intelligence-gathering and analysis, the fund managers decided to sell four companies. And because every stock had been pummelled, the fund was able to invest in two new names that had been on its radar, but were always too expensive. The upshot was an upgraded portfolio with more companies that had better business prospects due in large part to innovation and an eagerness to adapt.
"Most of these businesses are run by proven entrepreneurs and management teams, which is one of the key things for us when we look at," Suryavanshi said. "All these companies may be smaller in terms of market cap, but from an innovation perspective, these guys are as good as any big company."
Technology was already well-entrenched in people's daily lives before, but the COVID-19 pandemic really pushed the accelerator on adoption – and many small-cap firms latched on to that momentum.
MTY Foods, a franchisor of restaurants, built apps for their restaurants to let people order online. Similarly, Papa Murphy's went and developed its own app that facilitates orders for pick-up or delivery – a more profitable solution than becoming a merchant with on DoorDash and Skip the Dishes, according to Suryavanshi. And Cold Stone Creamery, which had been grappling with long lineups, came out with its own app that let people order online, come to the store, and collect their order without the hassle of queueing up.
"Think about the diversification people can get from Sleep Country, a pure-play mattress company. Mattresses have existed forever, but there was no way of investing into a specialized mattress company in Canada. They also pivoted from in-store sales to online, which allowed them to preserve their sales," Suryavanshi said.
For many small-cap firms, the innovation isn't in their sales or distribution, but their core products and services. As a case in point, he pointed to Badger Daylighting, a firm whose excavation technology offers a much safer alternative than having human workers dig for large infrastructure projects.
While small-cap firms can promise lucrative returns and deserve consideration in every portfolio, Suryavanshi acknowledges that small-cap investment is not for everyone. A large part of that is because there's no single hallmark or sure-fire recipe for success; often, it requires patience and discipline, along with the right eye for business.
"I think small-cap investing is one of the most exciting places to invest," Suryavanshi said. "One of our passions and strengths as an investment team is our dialogue with the management of these small companies. … It's something that we've been very proud of over the years, and seeing how these companies evolve over time is what makes us go to work every day."